A Life Less Ordinary
Cecilia Morelli Parikh, the founder of Le Mill, Mumbai's luxe concept store, spills her beauty go-tos and beauty routine before a black tie event - By Parizaad Khan Sethi
Every cool girl needs an enabler; a supplier that provides of-the-moment ensembles and accoutrements, in the right setting. Cecilia Morelli Parikh fulfils that function for Mumbai's It girls, and is very much one herself. The founder of Le Mill, a repository of luxury international and Indian fashion, on her idea of luxury living:
Luxury is…
Minimalism, intellect and rare materials.
What would a day spend in luxury look like to you?
Luxury is time. So for me, luxury is spending time in Sicily with my husband, daughter, friends and family. It means staying in an old home, cooking in a large kitchen with ingredients sourced from the local village or garden, wearing simple white French linen shirts over a swimsuit. And relaxing in a local piazza at night, eating spaghetti vongole.
What's your idea of luxe beauty?
A red lip on a bare, well-moisturized skin.
What are the small luxuries you make time for or use every day?
First and foremost, an hour to work out every day. This is my ultimate luxury and an absolute must in my life. Otherwise, Bandit Queen flat towels!
What are the most luxe beauty treatments you have tried?
A facial at the Beverly Hills Hotel in LA was the best I have ever had. I don't love spas as much as I love massages. My biggest luxury in India is having a masseuse come home every Sunday afternoon (try it with Forest Essentials Ayurvedic Body Massage Oil Trishala). It re-sets me for my week ahead. More than anything, I love a yoga retreat. This winter, I will go to Purple Valley in Goa to practice Ashtanga for two weeks.
What are your special fragrances?
I only wear fragrances by Le Labo, specifically Santal 33 and Neroli 36. I have been using these for ten years now. I would feel like I was cheating if I wore anything else.
What's your beauty routine for a black tie event?
I cleanse my face with Eve Lom Cleanser (similar to Clinique Take The Day Off Cleansing Balm). Then, I apply Dr. Hauschka Rose Day Cream (great swaps are Forest Essentials Light Hydrating Facial Gel Pure Rosewater for a lighter, oil-free experience, or Night Treatment Cream Sandalwood & Saffron, for drier skin.)
Over this, I put By Terry's Light-Expert foundation with built-in brush. Then I apply a little mascara (try Clinique High Impact Extreme Volume Mascara) and finish with a red lip (Ciaté London Liquid Velvet Matte Lip Slick in Fast Lane). I always use a lip liner. If someone else is doing my make up, then I will venture into wearing eye shadow. Even on shoots I only wear a red lip.
Who is the Le Mill girl and what is her idea of luxury?
The Le Mill girl is a modern Indian woman, who feels completely comfortable mixing her mom's South Indian necklace with a dress by Sacai. She is smart, active and has many interests. She is intrepid, and that's why she seeks out unusual designers and intelligent clothes. During the day she wears functional clothes, and in the evening, she likes to play with her style. Though she travels a lot, she knows that her time abroad is better spent at art galleries, discovering food, nature and culture, instead of shopping. As it is for me, the Le Mill girl's idea of luxury is time; time well spent.
A Life Less Ordinary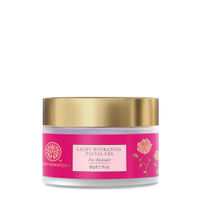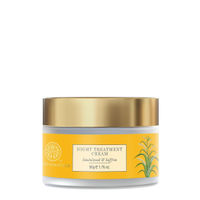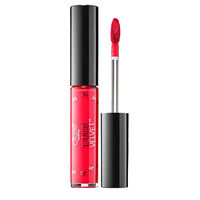 Rs. 1225
Rs. 1750
[-30% off]
Parizaad Khan Sethi
is a beauty and wellness editor based in New York. She was the former beauty editor at Vogue India and now serves as a contributing editor for the magazine. At age 5, Parizaad fell in love with an old cream blush she found in the back of her mother's drawer, and has been in awe of the transformative power of beauty ever since. When she's not writing about beauty, she researches advances in skincare as a hobby, and is constantly guinea-pigging herself in the name of beauty.
Stay in the know! Sign up to Luxe Letters