Awards Season Beauty Watch: Grammy Awards
All the fun and fantastic looks come out to play at the Grammys when music's biggest names shed their inhibitions and let their freak flag fly - By Parizaad Khan Sethi
The Grammys are one of our most anticipated award shows. Everyone knows that stars bring their most experimental, outré and in some cases, downright kooky, game to this red carpet and stage. Here are our favourites from the night—most are pretty, wearable looks, but there's one wild card.
Ah Queen Bey, living her role as a glowing, gilded goddess to the hilt. Everything from her theatrical performance and ensemble, down to her jewellery, Byzantine headpiece and even her makeup, was pure gold. The matt brown smoky eye was made to pop with a touch of gold pigment (try
Bobbi Brown Long-Wear Cream Shadow Stick
in Golden Bronze for a smoky gold effect, or use
M.A.C Pigment
in Old Gold for a high-powered sunbeam of light). Golden highlights were strategically placed all over her face.
J Lo has had some iconic Grammy red carpet moments (just Google her name and 'Grammys 2000' if you're not already familiar with THAT look). This year, she adds to the list of stars matching their makeup to their outfit (see how some of the stars tried this trend at the
SAG Awards
.) Her pretty and feminine lilac eyeshadow matched her equally frilly and feminine gown, with a full lash fringe to set it all off. We're taking a crack at this look with the Estée Lauder Pure Color Envy Sculpting Eyeshadow Palette in Currant Desire.
Tinashe gave the red-pink eyeshadow trend life and made a solid case for why women of colour should be adopting this red-hot look. Her makeup artist technically used shades of plum, blending three
M.A.C eyeshadows
,
Cranberry
,
Star Violet
and
Sketch
. The warm sunset colours were perfectly paired with fluffy lashes, leaving the rest of the face subtle. As a finishing touch, the reflective gilded highlighter,
M.A.C In Extra Dimension Skinfinish
in Show Gold was brushed on the high planes of the face.
You probably know by now that Gaga pretty much follows her own path. It was no surprise (but it sure was a delight) to see her Grammy's red carpet appearance. There was a phoenix-rising-from-the-ashes vibe here. Her eyes were a fiery wing of glittering red and gold with dramatic black eyeliner, and pastel streaks of orange and pink were woven through her messy blonde ponytail (we can't explain how much we LOVE ponys on the red carpet). But the best part was she amplified this look times 10 for the night's performance—there was a whole winged situation drawn on with black eyeliner. And rhinestones. Lots of sparkly rhinestones. Never change, Gaga.
Awards Season Beauty Watch: Grammy Awards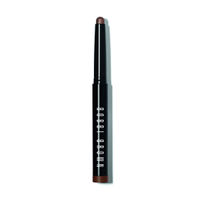 Rs. 2805
Rs. 3300
[-15% off]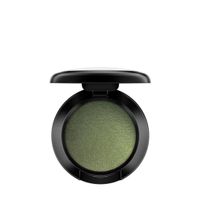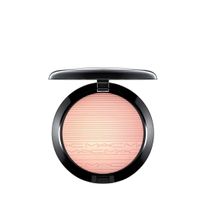 Parizaad Khan Sethi
is a beauty and wellness editor based in New York. She was the former beauty editor at Vogue India and now serves as a contributing editor for the magazine. At age 5, Parizaad fell in love with an old cream blush she found in the back of her mother's drawer, and has been in awe of the transformative power of beauty ever since. When she's not writing about beauty, she researches advances in skincare as a hobby, and is constantly guinea-pigging herself in the name of beauty.
Stay in the know! Sign up to Luxe Letters