Brown is the warmest colour
Brown is the beauty world's unsung hero. This is a checklist of how we use this hue to upstage that eternal favourite—black - By Parizaad Khan Sethi
No one's ever chosen brown to be their favourite colour, but we're slowly and surely warming up to this black sheep of the Pantone universe. Stock your makeup bag with some brun essentials—it's like opening a door to a whole different makeup world. Here's what we're doing.
Eyeliner and shadow
There are certain situations in which brown eyeliner, kohl or pencil trump black. If you're in doubt, remember that black shouts, while brown whispers. Imagine the effect you're after and pick accordingly. When subtlety is your goal and you just want to define the eyes, reach for brown. Here's when we choose mahogany over ebony:


To offset a really bold lip, use a brown eye pencil to tightline the upper lash line, and line the lower. This way, the eyes are outlined, yet don't distract from the main focal point, which is the lip. We turn to Bobbi Brown Long-Wear Eye Pencil in Mahogany.
When you've blended up a storm of gradating eye shadow in shades of brown, use a rich brown liquir or gel liner to subtly define the upper lashline. We love M.A.C Pro Longwear Fluidline in Dip Down (a chocolate brown) or Lowlights (a rich dark brown).
Similarly, we dig a brown kohl when we've taken a deep dive into our nude eyeshadow palettes.
Dip your brush into a deep, matt brown shade as the darkest shadow when you're working on a smoky eye. The effect is as smouldering and sexy as if you used black, but much softer.
Mascara
Black mascara gives us life. But we will admit, there are times when we wish our mascara game was not so extreme. Sometimes, you just want defined lashes with a hint of oomph, not a full-blown set of falsies. That's where brown mascara comes in. It's not as in-your-face as black, but it does lift, separate, define and darken. Spruce up your fringe with Ciaté London Triple Shot Mascara in Espresso, for a coquettish flutter.
Lipstick
This sounds like insanity, but try it just once. The next time you're working a sultry smoky eye, put on brown lipstick instead of nude. Or, at least, choose a nude that veers towards the brown spectrum. It gives the lip more heft than a true nude, and in some way, brings balance to a smoky eye. Try M.A.C Liptensity Lipstick in Double Fudge.
Brown is the warmest colour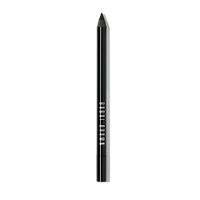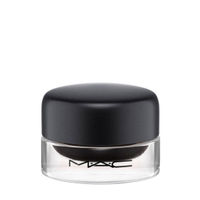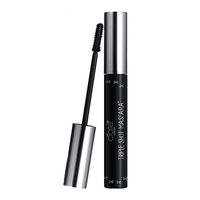 Parizaad Khan Sethi
is a beauty and wellness editor based in New York. She was the former beauty editor at Vogue India and now serves as a contributing editor for the magazine. At age 5, Parizaad fell in love with an old cream blush she found in the back of her mother's drawer, and has been in awe of the transformative power of beauty ever since. When she's not writing about beauty, she researches advances in skincare as a hobby, and is constantly guinea-pigging herself in the name of beauty.
Stay in the know! Sign up to Luxe Letters