eyes right
Carrying undereye baggage? Dermatologist Kiran Lohia tells us how to offload three of the most common eye issues - By Parizaad Khan Sethi
Crepiness and fine lines
Crepiness and fine lines are often a sign of skin dehydration says Lohia. Oily skins can easily be dehydrated as well. As Lohia explains, it simply means that there is not enough water in the skin, resulting in crinkly little lines and crepiness. Lucky for you, it's easily manageable. Hit the bottle to increase your internal hydration levels. A humectant-heavy and moisture-heavy eye cream should also go around the eyes. Look out for ingredients like hyaluronic acid, urea, glycerin or squalene. Products like Kiehl's Midnight Recovery Eye or Pond's Age Miracle Firm & Lift Eye Contour Lifter are both heavy on the moisture and should work well.
Dark circles
Step one is to check your family tree: if your parents have darkness under the eye, chances are you will too, and unfortunately, not much can be done to remedy it. That's just the luck of the draw; make friends with concealer. Keep in mind that sun exposure makes dark circles worse, so always suit up before stepping out.
Often, under eye darkness can also be caused when eyes become deep set in the skull, either by genetics or due to aging. In that situation, hollows form under the eyes, causing shadows and darkening the area. Unfortunately, these hollowed areas are not fixable with creams. Treatments that fill up the hollows, like hyaluronic acid fillers, or ultrasound-based therapies like Ulthera which rapidly increase collagen, might lift up the skin, reducing the sunken effect (these can sometimes work on genetic dark circles as well). If you want to try the topical route, only products that increase collagen synthesis can help at all—ingredients like retinol or peptides are a must. Use them consistently and be prepared for a long, slow haul—seeing results will take time. Dermalogica Age Smart Age Reversal Eye Complex is heavy on the retinol and will help in plumping up the skin. And the peptides in Uriage Isofill Eye Contour will also increase collagen synthesis.
Bags or puffiness
If you're seeing bags under the eyes, it typically means the circulation is sluggish. This is where those cucumbers slices and cool tea bags will come into play—apply them to the eyes for 10 minutes; they really can help. Caffeine-containing products like Vichy Aqualia Thermal Awakening Eye Balm helps stimulate those blood vessels to get more active, while the Vitamin C and sunscreen in Kiehl's Clearly Corrective Dark Circle Perfector will help brighten the skin and protect from additional darkening via sun damage.
How and how much: Only use a small quantity—as much as a grain of rice—this is sufficient for both eyes. Use your ring finger, which is capable of exerting the least pressure, to gently press or tap the cream into the skin.
eyes right
Free product added to bag
ADDED TO BAG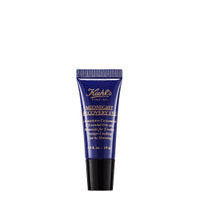 Rs. 2508
Rs. 2950
[-15% off]
Parizaad Khan Sethi
is a beauty and wellness editor based in New York. She was the former beauty editor at Vogue India and now serves as a contributing editor for the magazine. At age 5, Parizaad fell in love with an old cream blush she found in the back of her mother's drawer, and has been in awe of the transformative power of beauty ever since. When she's not writing about beauty, she researches advances in skincare as a hobby, and is constantly guinea-pigging herself in the name of beauty.
Stay in the know! Sign up to Luxe Letters