For when your skin needs a snack
The best sandwich is a skincare sandwich! Learn how to create one and treat your skin to this carb-free masterpiece of product cocktailing - By Parizaad Khan Sethi
Skin is as thirsty as a tipsy person at an open bar. It needs moisture in the form of water and oil to help it retain its barrier function and work optimally. Whether dry or oily, depriving it of these needs will only cause an epic meltdown. Creating a moisture sandwich is how you can best feed the beast.
This technique involves slathering one layer or product after another, starting with the lightest and ending with one that has some heft, so that your face has a nice cushion of moisture to keep lubricating it. Oilies will also benefit from sandwiching, but use products for your skin type and avoid any acne-causing ingredients including cocoa butter and coconut oil. Here's how to get cooking.
Post cleansing, start the sandwich-making process. The first hydrating step is a toner like Kiehl's Ultra Facial Toner. This will form a thin layer of moisture—definitely not enough to properly hydrate skin, but many layers are key. Other options: rose water or a spritz of Avéne Thermal Spring Water. Follow that with a lightweight serum—look for ingredients like hyaluronic acid or glycerin, which is in Kiehl's Hydro-Plumping Re-Texturizing Serum Concentrate. Both those ingredients are humectants, which draw moisture to the skin. Add on one more treatment serum after this, if you have skin concerns like spots or pigmentation. In those situations, Vitamin C is a golden ingredient and can be found in Kiehl's Powerful-Strength Line-Reducing Concentrate.
Top this prime serum situation with a moisturizer that's suitable for your skin type, in cream, lotion or gel form. The beneficial ingredients in the moisturizer will get through the serums to hydrate and repair, at the same time will stop the moisture in the serums from evaporating too soon.
Then, for the finishing touch and to really impose a skincare lockdown, rub a few drops of an oil like L'Occitane Divine Youth Oil in your hands and lightly press it into your skin. Oils can penetrate through moisturizers to deliver nutrients and essential fatty acids to the skin and form the last seal. Then let your pores marinate in a cocktail of gooey skincare goodness. Sandwiching can be done day or night, but if trying it for day, skip the oil and add sunscreen instead.
Warning: when you're layering products, sometimes they might pill (basically come off the skin in little balls; that's peak angry emoji situation for beauty junkies). One way to stop that is to weave your skincare into your morning or evening routine. Start by layering one product and let it set while you have your cuppa. Then gently dab on the next (try not to rub products on, that will make pilling worse), stop to check your mail, and so on. Pillage will be less and angry emoji turns smiley.
For when your skin needs a snack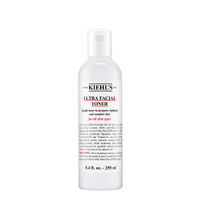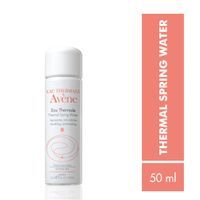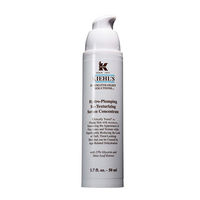 Parizaad Khan Sethi
is a beauty and wellness editor based in New York. She was the former beauty editor at Vogue India and now serves as a contributing editor for the magazine. At age 5, Parizaad fell in love with an old cream blush she found in the back of her mother's drawer, and has been in awe of the transformative power of beauty ever since. When she's not writing about beauty, she researches advances in skincare as a hobby, and is constantly guinea-pigging herself in the name of beauty.
Stay in the know! Sign up to Luxe Letters