Freedom from Acne
No one has ever met a zit they liked. Learn how to banish these pesky pop-ups that muck up your most prime real estate - flight - By Parizaad Khan Sethi
Acne is an equal opportunity offender—it knows no age, sex, economic or social boundaries. That's the good news. The bad news—when it's on your face, that fact is really not much consolation. Here's what will help:
Be consistent
Your one major takeaway after reading this column should be this: keep at it. Acne is a stubborn beast; you just need to be stubborner and beastlier. Most skincare products take 6 weeks to start showing results, so don't quit after three nights. Stop only if you have major irritation, redness or dryness.
Stick to the old favourites
Salicylic acid (a beta hydroxy acid) and retinol are the gold standard when it comes to fighting acne as both work in different ways to unclog pores. Which one you use will depend on the severity of your acne. Dermatologists prescribe Retin-A (a stronger form of retinol available at chemists, use under a doctor's supervision) for severe breakouts, while salicylic acid or retinol will help milder attacks, or can be used to maintain acne-free skin after a stronger treatment has ended.
Use these ingredients in your evening routine, and never skip daytime sunscreen (see why, below).
Benzoyl peroxide is another ingredient often prescribed by dermatologists to be used in conjunction with retinol/sal acid, or by itself. It's responsible for destroying acne-causing bacteria. Use this during the day under sunscreen, and retinol or BHA at night.
Or find some new ones
Lipo hydroxyl acid (aka capryloyl salicylic acid), is oil-soluble like salicylic acid, enabling it to penetrate through the skin's sebum and unclog pores. Kiehl's Iris Extract Activating Treatment Essence and La Roche-Posay Effaclar Duo (+) include this ingredient. Mild acne-sufferers can use these at night.
But don't cocktail
If you use a facewash with salicylic acid, an LHA toner, a retinol cream as well as benzoyl peroxide, your face will probably fall off. To cure mild acne yourself, use ONE of these. More is not better.
Stop chasing alcohol
Greasy goblins (hands up if you're one *raises both hands*) should resist the urge to dry out their skin with alcohol-containing products. Harsh cleansers and drying toners or masks will be harmful in the long term. Alcohol contributes to cell death and destroys the skin's barrier function. Discard any product in which alcohol is one of the first few ingredients. (Exception: fatty alcohols, which are actually helpful. If you see ingredients like cetyl, cetearyl, and stearyl alcohol, those are good. All others: bad.) A great facewash for those with oily but sensitive skin is La Roche-Posay Effaclar Foaming Gel.
Sunscreen is a must
A broad spectrum sunscreen like La Roche-Posay Anthelios XL Fluid - SPF 50 will: a) protect from the sun, because acne-fighters like BHA and retinol make skin prone to photo ageing, leading to burning, ageing and damage. b) it will GREATLY reduce post-acne marks. Sunscreen makes a massive difference to how long a brown spot from a pimple will remain on the skin; marks that are exposed to the sun will last much longer.
Know when to get help
If your acne is really bad, or affects your social and professional interactions and self-esteem, please get help from a dermatologist. In most situations, it is easily curable with consistent use of the right products. For severe cases or cystic acne, oral medication is available which will turn your life around.
Freedom From Acne
Free product added to bag
ADDED TO BAG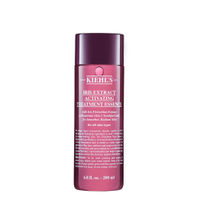 Parizaad Khan Sethi
is a beauty and wellness editor based in New York. She was the former beauty editor at Vogue India and now serves as a contributing editor for the magazine. At age 5, Parizaad fell in love with an old cream blush she found in the back of her mother's drawer, and has been in awe of the transformative power of beauty ever since. When she's not writing about beauty, she researches advances in skincare as a hobby, and is constantly guinea-pigging herself in the name of beauty.
Stay in the know! Sign up to Luxe Letters