heads up
Increase your haircare smarts with a crash course in conditioner ingredients and how they work - By Parizaad Khan Sethi
Think of your hair as a dragon with scales. Healthy dragons… erm, hair, have scales (cuticles) that lie flat and smooth over each other, while damaged hair has raised, broken-off scales. The main job of a conditioner or a mask is to lubricate hair, thus minimizing the damage and tangling that occurs with brushing, combing and other stressors. Conditioners most often coat the hair with a variety of ingredients that form a fine film over the strands, so they glide smoothly over each other instead of looking like dragons who got their scales ruffled and broken off in a dramatic aerial fight (these sort of comparisons are the result of reading only fantasy and ignoring other, more evolved literary genres. I highly recommend it.)
Here are how some common ingredients in conditioners work:
Silicones: They coat hair with a fine film, making it easy to detangle and leaving it shiny. Silicones also offer some protection from heat, so they're great if you're going to be blow-drying. Some silicones can make fine hair look limp. Look for ingredients ending in –cone.
Humectants: These ingredients magically attract water, making them key for healthy skin and hair (hyaluronic acid is a humectant). In conditioners, common humectants are glycerin and panthenol. They make hair softer and bouncier, but come with a major caveat. In humid climates, humectants can absorb too much water, making the hair frizzy; inversely, in areas of low humidity they can dry out strands. So consult your weather app before using one of these. Just kidding. A dab of oil can seal in the moisture, preventing it from escaping.
Oils: Oils are ever-present in conditioners, and can coat strands to minimize friction and breakage. But if you want the nourishing benefits of oils from your conditioner, there are two rules: the product must contain a LOT of oil and you have to leave it in for much longer, say a few hours. So pure oils themselves may actually be more effective to really nourish the hair. But oil-rich conditioners/treatments/masks are still effective conditioners. And in case you're wondering, the gold-standard when it comes to hair is coconut oil, as it's one of the very few oils that can actually penetrate into the shaft and moisturize.
Some of our favourites:
Kiehl's Olive Fruit Oil Deeply Repairative Hair Pak
L'Oreal Professionnel Mythic Oil Nourishing Masque
Moroccanoil Treatment
L'Occitane Aromachologie Force 1 Min Care
PS: Don't ignore Indian wisdom
Amla, bhringraj and indigo are all Ayurvedic must-haves for healthy hair, and they've found their way into Kama Ayurveda's very lush
Bringadi Intensive Hair Treatment Oil
heads up
Free product added to bag
ADDED TO BAG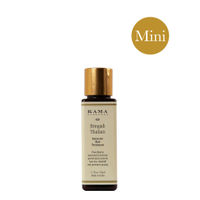 Free product added to bag
ADDED TO BAG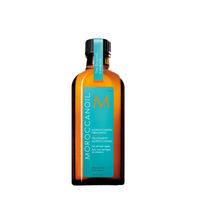 Parizaad Khan Sethi
is a beauty and wellness editor based in New York. She was the former beauty editor at Vogue India and now serves as a contributing editor for the magazine. At age 5, Parizaad fell in love with an old cream blush she found in the back of her mother's drawer, and has been in awe of the transformative power of beauty ever since. When she's not writing about beauty, she researches advances in skincare as a hobby, and is constantly guinea-pigging herself in the name of beauty.
Stay in the know! Sign up to Luxe Letters