Life-sized fantasies
There is no other category of advertising ad delightful and addictive as those made for perfume. Our list of faves stars some serious supers like Kate Moss and Gisele Bündchen, Queen Bey makes an appearance, and there's even some major Game of Thrones intrigue - By Parizaad Khan Sethi
Kenzo World Le Nouveau Parfum
This one only released last month but is already legendary. Filmmaker Spike Jonze does a redux of his iconic Fatboy Slim video, 'Weapon of Choice', but casts model/actor/dancer Margaret Qualley instead of Christopher Walken. This time around, it's not a music video, but a gloriously insane ad for a new Kenzo perfume and immediately makes every single other fragrance commercial feel redundant. Qualley should be winning awards for facial contortions alone. Watch both, the original and the new, and rejoice.
No homemade summer movie could have been sweeter than Jacobs' delightful film that's a love song to carefree summer days spent in daisy fields. We want to spend next summer inside that film with our BFFs, some horses, and a few giant bottles of Daisy.
Edie Campbell makes us want to be her doppelgänger in this sexy ad for a fragrance that demands not just loyalty but addiction. Campbell's badass rock and roll vibe, (the Saint Laurent girl is our forever-favourite fashion muse), haunting soundtrack, and noir-ish lighting compels us to watch it on loop. Not to mention, it unerringly conveys the mood of the fragrance—all moody, brooding darkness and an obsession with the forbidden. Hands up for director Harmony Korine and biker girls everywhere.
Chanel No 5
Chanel doesn't make it easy to pick just one film (hello Nicole Kidman and Keira Knightley) but this one, titled 'The One That I Want', stars Gisele Bündchen surfing, being generally glamorous and running after Daario Naharis (!) who's seemingly left her (!!) while a sexy, slow-jam version of that song from the classic Grease soundtrack plays in the background. It's all terribly poignant, but we have just one giant, baffling question for filmmaker Baz Luhrmann: which fool turns their back on Gisele? And is that why Daenerys leaves Daario behind in Meereen? To teach him a lesson for leaving Gisele behind? SO confusing. But it's delightful when our pop culture worlds collide (if only in our heads).
Special mention: Beyoncé Heat
There's only one reason to watch this, and it begins with a big, very capital, queen-sized B.
CK Obsession
"Between love and madness lies obsession." With a tagline like that, expect fireworks. And Kate Moss, the face of the fragrance, sure delivered. Shot by her then-boyfriend Mario Sorrenti, this campaign catapulted Moss, then 17, to fame, but also created a significant amount of controversy because of some nude images. We're just glad it happened, because a world without Kate Moss cannot be imagined.
Dior J'adore
This image goes down in the annals of perfumery legend, even though Charlize Theron's recent J'Adore ads have replaced it in popular consciousness. Supermodel Carmen Kass sizzles in a pool of molten gold, exemplifying the fragrance's decadent, gilt-edged mood and mirroring the bottle's S-curve. We're sure dentists' offices everywhere were missing that page from the magazines in the waiting room.
The radiant Clémence Poésy infuses this campaign with some legendary French je ne sais quoi. Lovers of Paris and Chloé will find much to love in this campaign (and accompanying ad film): the bottle is modelled after the locks on the Pont des Arts bridge and locks are also one of the important codes of house Chloé. Subliminal advertising at its best
Tom Ford Black Orchid
Tom Ford is no stranger to controversial advertising (his Gucci years particularly stand out) but his eponymous fragrance ads are the ones we always look for. They're eternally sexy, often risqué and always interesting—we're perennial suckers for Ford perfume imagery. This one for Black Orchid, featuring the divine Cara Delevingne, is pure poetry. Equally stunning is Lara Stone in the Violet Blonde campaign.
life sized fantasies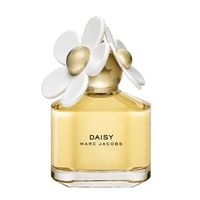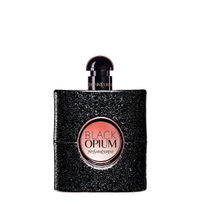 Rs. 5355
Rs. 6300
[-15% off]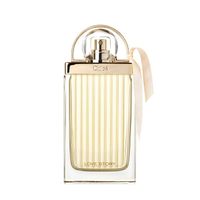 Parizaad Khan Sethi
is a beauty and wellness editor based in New York. She was the former beauty editor at Vogue India and now serves as a contributing editor for the magazine. At age 5, Parizaad fell in love with an old cream blush she found in the back of her mother's drawer, and has been in awe of the transformative power of beauty ever since. When she's not writing about beauty, she researches advances in skincare as a hobby, and is constantly guinea-pigging herself in the name of beauty.
Stay in the know! Sign up to Luxe Letters