Masking matters
Weekends are for boozy brunches, Netflix and chill, as well as a little (or multi) mask action - By Parizaad Khan Sethi
You know which word becomes supremely irritating when used in the same sentence as weekend? Productive. A productive weekend is the exact opposite of a fun one. As a rule, resist weekend productivity as much as possible in all situations but one—masking.
Masks are a great way to reset and rebalance your skin, and the best approach to masking is the many > one route. Why fix just one problem when you can zap several? Most people's skin is annoyingly complex: cheeks might need soothing while the T-zone needs exfoliation and mattifying and the whole canvas could use mega doses of hydration and brightening. The only recipe that works is multi-masking.
Start with cleansed skin. You can multi-mask in two ways: apply different goo on the various zones of the face, or apply them in succession. In general, use purifying or clay-based masks only where they're needed (T-zone) but feel free to slap on hydrating and brightening masks all over. Kiehl's Rare Earth Deep Pore Cleansing Masque and Forest Essentials Facial Ubtan Multani Mitti or Forest Essentials Facial Treatment Masque Nourishing Mysore Sandalwood& Nagkesar are both solid specimens of the clay-based category and will help to draw out excess oil that causes clogged pores. Slather them on the nose, forehead and chin; if your skin is sensitive, add a few drops of rose water to the mask before applying. While it's on, give the rest of your visage some love with a gel-based hydrator like Ananda Aloe Gel and Rose Distillate Hydrating Mask.
Fifteen to twenty minutes later mop up with a damp towel and get started on the brightening + hydrating section of the programming. Let's get one thing straight: brightening ≠ whitening. You don't need a whitening product; even if you're 'dusky' be tan and proud. Brightening is a very different beast and provides brighter, glowing skin with less spots and pigmentation. That we could all use. So put on a glow-maker like L'Occitane Immortelle Bright 3D Mask.
After that, a heavier creamy (but non pore-clogging) pack like Kiehl's Ultra Facial Overnight Hydrating Masque so that cleansed, dewy and quenched skin can be the end result. If you're in need of mega moisture, leave it on while you sleep (it's been formulated to act like a sleeping mask that can be left on all night). That's an after-hours drinking session of a different kind which will lead you to an unusually bright Monday.
Masking matters
Free product added to bag
ADDED TO BAG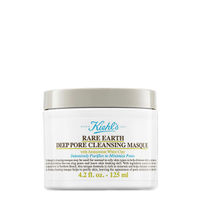 Rs. 2380
Rs. 2800
[-15% off]
Parizaad Khan Sethi
is a beauty and wellness editor based in New York. She was the former beauty editor at Vogue India and now serves as a contributing editor for the magazine. At age 5, Parizaad fell in love with an old cream blush she found in the back of her mother's drawer, and has been in awe of the transformative power of beauty ever since. When she's not writing about beauty, she researches advances in skincare as a hobby, and is constantly guinea-pigging herself in the name of beauty.
Stay in the know! Sign up to Luxe Letters