Party girl checklist: Roughed-up hair
If we learnt one hair trick this fall, it was to ditch prissy princess-like smooth blowouts with bountiful waves. Instead, tousled and textured was the mantra, with a surprisingly gorgeous, yet gritty result - By Parizaad Khan Sethi
The essential: Textured, tousled hair
The good news for hair this season, is that everything goes—you could have bobs, shags or bangs; it can be long layers or all one length. You can wear it down or pile it up. But the defining commandment is that texture should rule. Think beachy, windswept locks, out-of-control curls and even rough, messed-up updos.
2
With a curling iron (check out BaByliss C325E Medium Hair Curler) roughly curl some strands all over the head (don't start too close to the scalp and leave the last inch or more of the ends uncurled). You don't need to curl all your hair, as the contrast of coils and your natural hair texture is what makes this style interesting. The salt spray in Step 1 will encourage your hair to bend and scrunch slightly, like you've been surfing, and the curling iron will give those few, selected strands more oomph.
3
Spray some shine spray like Toni&Guy Glamour: Moisturising Shine Spray onto your fingers and gently rake it through the hair. You want to open up the tight curls the curling wand has created, so that they don't look so princessy, and blend in with the rest of the wavy mass of hair.
4
If you want volume at the crown, spray in some dry shampoo into the roots, for an instant lift.
5
You can stop here and leave hair down, or style it in about a zillion ways. Try a deep side part, or sweep it to one side with the help of a jeweled clip worn under the ear. We love to pull it up into a lush, bouncy ponytail that's fastened with a black velvet or grosgrain ribbon. Another ever-popular option is a messy, textured updo garnished with sparkly hair accessories.
Party girl checklist: Roughed-up hair
Free product added to bag
ADDED TO BAG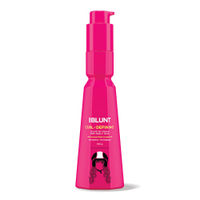 Free product added to bag
ADDED TO BAG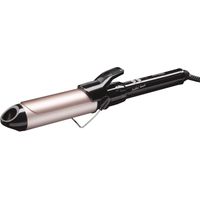 Rs. 2971
Rs. 3495
[-15% off]
Parizaad Khan Sethi
is a beauty and wellness editor based in New York. She was the former beauty editor at Vogue India and now serves as a contributing editor for the magazine. At age 5, Parizaad fell in love with an old cream blush she found in the back of her mother's drawer, and has been in awe of the transformative power of beauty ever since. When she's not writing about beauty, she researches advances in skincare as a hobby, and is constantly guinea-pigging herself in the name of beauty.
Stay in the know! Sign up to Luxe Letters