Prime focus
We're gathering an arsenal of primers, each one perfectly built for a specific task. Which one's your forever match? - By Parizaad Khan Sethi
For the Insta addict
Dermalogica Hydrablur Primer
If your selfie habit is not going to cease and desist any time soon, here's how you can enable it. This primer is like a real life filter, blurring fine lines and blemishes, filling in pores and enrobing your face with a glowy, blissful haze. It also mattifies while helping hydrate skin.
For the forever thirsty
M.A.C Prep + Prime Fix+
This guy is the OG of face mists. The fine spray is full of calming, cool-making ingredients like chamomile, cucumber and green tea, and has multiple uses. Spray it on before serum and moisturizer for an added hydration boost; spritz some on after makeup and powder application to set the products into the skin and take away the chalkiness left behind by powder. Or use it as a refresher through the day to perk up tired makeup. We're always trigger happy when we get our hands on this one.
For the couch potato
Smashbox Photo Finish Primerizer
Okay, we know you have better things to do with your time than layering on four products even before makeup goes on. (No judgement even if those better things involve Gossip Girl reruns and a bag full of chips—we love some Chuck Bass reminiscing too.) But in that case, you need to get your salt-dusted paws on this moisturizer+primer. In one fell swoop, your pre-makeup skincare will be complete.
For the grease-proof life
Smashbox Photo Finish Pore Minimizing Primer
Estée Lauder The Mattifier Shine Control Perfecting Primer + Finisher
No one truly knows the despair of an oily-skinned makeup lover, except an oily-skinned makeup lover. We spend ages layering, powdering and draping, highlighting and blushing, only to have it disappear into a greasy whirlpool 17 seconds later. That's where tapping on this primer before foundation becomes essential, to contain the oil slick and keep things dry.
For yo mama
Bobbi Brown Vitamin Enriched Face Base
This gorgeously fragranced, indulgent base and primer was made in Mother's Day gifting heaven. Ideal for dry or older skin types, it cushions skin and holds makeup in place, and is hydrating without being greasy. It gets our vote since we're always fans of buying Mom gifts we can also use.
For glowworms
Estée Lauder The Illuminator Radiant Perfecting Primer + Finisher
We're perma-fans of lit-from-within skin, and this illuminating primer gives us just that. Apply some before foundation, and the faintest hint of dewiness shows through, giving skin a fallen angel vibe. Tap some even over makeup for some serious strobing action.
Prime focus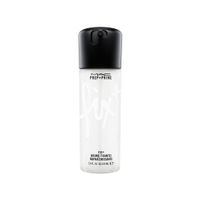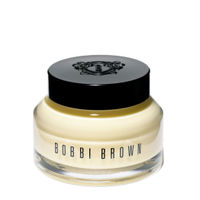 Parizaad Khan Sethi
is a beauty and wellness editor based in New York. She was the former beauty editor at Vogue India and now serves as a contributing editor for the magazine. At age 5, Parizaad fell in love with an old cream blush she found in the back of her mother's drawer, and has been in awe of the transformative power of beauty ever since. When she's not writing about beauty, she researches advances in skincare as a hobby, and is constantly guinea-pigging herself in the name of beauty.
Stay in the know! Sign up to Luxe Letters