Wedding Masterclass: The Ceremony
Cutting edge runway beauty trends are fantastic, but for your 'I dos' stick to the tried, tested and true - By Parizaad Khan Sethi
1
Flawless start
Skin prep for this event will be more important than ever. Blast dull skin with a mild acid exfoliant and hydrate and prime with a plumping serum and moisturizer. Then, build on foundation in thin layers; oilier skins can try a semi-matt finish like Bobbi Brown Skin Foundation, while drier types could get a bit more boost from the Bobbi Brown Intensive Skin Serum Foundation.
2
Bright base
If you've smashed all party records at the sangeet the night before, you're going to need some serious under-eye care. A quick cold compress on the eye will help. Hydrate the area well, and go in with Bobbi Brown Intensive Skin Serum Corrector (to neutralize dark circles) followed by a concealer (to match the area to your skin tone). Gently tap on some translucent powder to set the makeup, like Bobbi Brown Sheer Finish Loose Powder.
3
Wing it
A shimmery shadow will draw focus away from the under-eye. We love the built-in primer that comes with Ciaté London Precious Metal Eyeshadow. Blend out the shadow in the crease and draw on winged eyeliner—whether you want to stick to swishy little demure kitten flick or opt for a full-on cat eye is your call. What's non-negotiable is lashes. Lots of lashes. Add some individual lashes to the outer third of the eye for a pronounced flutter. Finish off with Estee Lauder Sumptuous Extreme Waterproof Mascara (don't wonder for a second whether you need waterproof. You do: both eyeliner and mascara.)
4
Make cheeks pop
The term 'blushing bride' is a relic from another century, but the fact remains that brides need that blush. A dewy cream blush like Bobbi Brown Pot Rouge is the way to go if you want a natural-looking flush. A powder or liquid highlight should follow, (blush and highlight are a bridal power couple).
5
Layer lip colour
Lips can swing either way: from a beautiful, creamy nude, to a standout red. Whichever way you choose, build layers of colour: start with a stain or a lip pencil, add lipstick, lightly blot with tissue and apply another layer.
6
Customize your hairstyle
THair hinges a great deal on your outfit and jewelery and whether you have a dupatta or veil covering the head. A timeless chignon or bun with a little bit of volume in the front is great under a dupatta, as is a braid; they also offer an endless variety of customization for adding on a maang tikka, jhumar or maatha patti. A bunch of shiny curls swept to one side also works well. With a veil, there's more freedom to leave the hair down, or try a half-up half-down do.
Wedding Masterclass: The Ceremony
Free product added to bag
ADDED TO BAG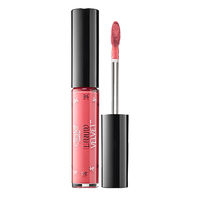 Rs. 1225
Rs. 1750
[-30% off]
Parizaad Khan Sethi
is a beauty and wellness editor based in New York. She was the former beauty editor at Vogue India and now serves as a contributing editor for the magazine. At age 5, Parizaad fell in love with an old cream blush she found in the back of her mother's drawer, and has been in awe of the transformative power of beauty ever since. When she's not writing about beauty, she researches advances in skincare as a hobby, and is constantly guinea-pigging herself in the name of beauty.
Stay in the know! Sign up to Luxe Letters