Wedding Masterclass: The Fragrance
The best—and most lasting—way to make a memory is through the right perfume. Our sniff test through up some alluring options for each event - By Parizaad Khan Sethi
No matter where you fall on the beauty-obsession meter, chances are you love perfumes. They're an irresistible force, their jewel-like bottles holding promises of hidden worlds inside. They're transformative—one day you're a summer breeze, the next, it's femme fatale all the way.
But most importantly, fragrance is memory. This powerful force of recollection can evoke memories long forgotten, beaming us to a long-ago time or place with pinpoint accuracy. We all have a memory bank of fragrances that take us back to a person, place or situation. A heady whiff of jasmine can transport you back to your childhood home, while cigar smoke evokes vivid memories of your grandfather.
To ensure your special day (or week!) becomes an indelible memory, choose your perfume wardrobe with care. Here are a few we recommend to take you from sangeet to ceremony.



Wedding Masterclass: The Fragrance
Free product added to bag
ADDED TO BAG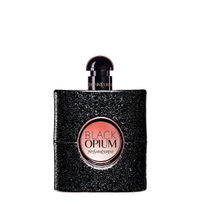 Rs. 5355
Rs. 6300
[-15% off]
Free product added to bag
ADDED TO BAG
Rs. 7140
Rs. 8400
[-15% off]
Parizaad Khan Sethi
is a beauty and wellness editor based in New York. She was the former beauty editor at Vogue India and now serves as a contributing editor for the magazine. At age 5, Parizaad fell in love with an old cream blush she found in the back of her mother's drawer, and has been in awe of the transformative power of beauty ever since. When she's not writing about beauty, she researches advances in skincare as a hobby, and is constantly guinea-pigging herself in the name of beauty.
Stay in the know! Sign up to Luxe Letters