Wedding Masterclass: The Mehendi
If there's one event where modern-day brides can transform into a bronzed beach goddess, it's this one. Break out the bronzer, blush and boho hair while you sit back and get inked - By Parizaad Khan Sethi
Every bride will agree that the mehendi is the most perfect of wedding events. Lazing back on cushions while you get henna'd and hand-fed snacks can't be beat. But that's not the only reason the mehendi gets our vote. H&m (hair and makeup; beauty abbreviations are distinct from fashion ones) for the mehendi is also the closest the bride can get to a bronzed, beachy, boho, eloping-to-the-beach look.
1
Weightless base
Aim for skin that's as bare as possible, with a healthy, post-Barbados-holiday glow. (If the only trips you've made have been to the choli designer for alterations, ask your MUA to fake the rays.) Start by prepping skin with a shimmery highlight cream (M.A.C Strobe Cream is an eternal favourite); apply a creamy BB over that, like M.A.C Prep + Prime BB Beauty Balm, to will erase minor imperfections and even out the complexion. Spot-conceal any blemishes that show through. Lightly powder the T-Zone and under the eyes with a translucent powder.
2
Dewy, bronze finish
Swirl a bronzer brush in a matte bronzer and trace a figure 3 down the sides of your face—start at the temples, go under the cheekbone and then under the jaw. Stay away from a heavy contour—the bronzer will give enough definition. To maximize the dewy situation, tap on a creamy blush on the apples of the cheeks, in a peach or apricot shade. Highlight the high planes of your face with a warmth-giving powder like Bobbi Brown Highlighting Powder in Bronze Glow. Don't forget to dust some along the collarbone and shoulders.
3
Highlight natural features
The trick for this look is to keep eyeshadow more or less in nude territory. In compensation, bring focus to areas that make you look more youthful, aiming for a feathery, thick, naturally-arched brow. Fill in sparse spots with a dark brown powder shadow or brow pencil, and lock hair in place with Ciaté London Instabrow Tinted Brow Gel.
4
Soft eyes
With skin in the starring role, eyes and lips are the supporting cast. Give the eye definition and contour by sweeping a matt brown shade into the socket line (matt bronzer works perfectly, too) and blending out any harsh lines. Rub on a shadow stick on the lids, like Ciaté London Skinny Shadow Sticks in Best Dressed, a shimmering pinky-nude. Line with black or brown kohl and major mascara. Pink-nude lips are always appropriate (try Ciaté London Liquid Velvet Matte Lip Slick in Wonderland). Or mirror the colour of your cheeks and opt for a peachy-orange.
5
Beachy, breezy hair
An undone, effortless braid is a classic mehendi hairdo and a perennial winner if there are fresh flowers woven through it. Build texture into your hair before braiding, by pumping it up with a salt texturizing spray or volumizing mousse.
You can update the look with more intricately braided styles, but just one word of caution: if your hair is a solid, dark shade (without highlights and lowlights) the intricacies of braided updos will not be visible, and might end up looking one-dimensional and flat. If you have your heart set on a braided 'do, consider getting subtle highlights to really make those candid wedding pictures POP.
Wedding Masterclass: The Mehendi
Free product added to bag
ADDED TO BAG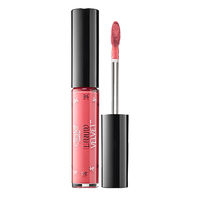 Rs. 1225
Rs. 1750
[-30% off]
Parizaad Khan Sethi
is a beauty and wellness editor based in New York. She was the former beauty editor at Vogue India and now serves as a contributing editor for the magazine. At age 5, Parizaad fell in love with an old cream blush she found in the back of her mother's drawer, and has been in awe of the transformative power of beauty ever since. When she's not writing about beauty, she researches advances in skincare as a hobby, and is constantly guinea-pigging herself in the name of beauty.
Stay in the know! Sign up to Luxe Letters