Wedding Masterclass: The Sangeet
You need to bring the drama to the most Bollywood of all wedding events. Your sangeet makeup manual involves velvety matt skin, a sleek, modern hairdo, and the most attention-grabbing eye since Cleopatra - By Parizaad Khan Sethi
Indian wedding revelers need no additional reasons to party, but the sangeet gives us one anyway. This is the event where brides get to live their biggest, boldest Bollywood fantasy. And we all know there's nothing more Bollywood than a smouldering smoky eye and a clean nude lip. Here's our roadmap:
1
Matt skin
With major action happening in the eye area, skin needs to be the perfect yet discreet canvas. A buildable, matte foundation with medium-full coverage, like M.A.C Studio Fix Fluid, is ideal. Moisturize skin well, and apply foundation in thin layers, building up to the coverage you need. Conceal where required, and set the T-Zone with powder for longer wear.
2
Highlights and (gentle) contour
We're not big fans of an unnatural contour, but for this look, it wouldn't hurt to have cheekbones that can do some damage. Enhance the natural hollow under your cheekbones, but DON'T put on half a contour palette thinking you'll transform into JLo. You'll end up looking like yourself, but with muddy cheeks. The most successful contour is the barest whisper of one, so go easy. Instagram contours only work on, you guessed it, Instagram. Strobe with a finely-milled powder highlighter, not one with chunky glitter fragments. We love M.A.C Extra Dimension Skinfinish in Showgold (If this product is not yet available, please delete the product recco).
3
Navy smoke
A black or brown smoky eye is legendary, but if you want a modern touch, add a hint of molten metal. Put down a long-wearing base with Ciaté London Partner in Prime Extreme Wear Eye Primer. Cover the lid with a creamy navy shadow like Ciaté London Skinny Shadow Sticks in Rebound. Smoke out the outer third corner of the eye with a matt black shadow, extending it slightly to form a wing. Dip a damp brush into a shimmery navy metallic shade like M.A.C Extra Dimension Eye Shadow Lunar, and tap that over the lid. Intensify the upper lash line with a skinny stripe of black gel eyeliner. Run the liner over the upper and lower waterline as well, for maximum intensity. Lightly brush the navy shadow into the lower lash line and brighten the inner corners with a gold shadow. Curl lashes with an eyelash curler and pump up the mascara.
For maximum staying power for dust-to-dawn dancing, seal all this in place with a makeup setting spray.
4
The nude Bollywood lip
Make like a Bollywood leading lady and offset the drama with a nude pout. We love Estée Lauder Pure Color Envy Sculpting Lipstick in Intense Nude.
5
The 'facelift' ponytail
We're not suggesting for a second that brides need facelifts; that's just the street name of this popular red carpet hairstyle which gives you a little faux lift. A ponytail might sound like an unconventional special event hairstyle, but no 'do is more modern, cool and effortless. It's also ridiculously simple: Brush your hair back (it can be straight or with some bounce, but here sleeker is preferable), gather it up into a high ponytail. Imagine a straight line going up from your cheekbones, past your ear and into your hair: that's where you should place the pony. Use hairspray to flatten flyaways and wrap a strand of hair around the elastic to hide it. You're ready for the rager.
Wedding Masterclass: The Sangeet
Free product added to bag
ADDED TO BAG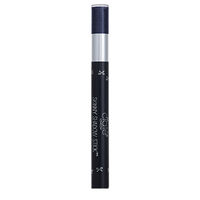 Rs. 980
Rs. 1400
[-30% off]
Parizaad Khan Sethi
is a beauty and wellness editor based in New York. She was the former beauty editor at Vogue India and now serves as a contributing editor for the magazine. At age 5, Parizaad fell in love with an old cream blush she found in the back of her mother's drawer, and has been in awe of the transformative power of beauty ever since. When she's not writing about beauty, she researches advances in skincare as a hobby, and is constantly guinea-pigging herself in the name of beauty.
Stay in the know! Sign up to Luxe Letters