Beauty Timeline—When you have the blues
If you're trying to kick PMS in the butt, our tried and tested tips will do the job - By Parizaad Khan Sethi
There's good reason to want to skip the time of the month where the standout features are bloating, pain and all-round blahness. Plus, your skin's freaking out, adding to the nonsense. Over time, we've come up with a strategy: a few diet tweaks (major pain reduction that way) and decaffeinating (so, so hard). Then, we fall back on the good ol' 3Bs: a hot beverage, book and blanket.
Pre
Be on the attack
1
In the week leading up to your period, load up on fresh vegetables and fruits, lean protein including chicken and fish and plenty of water. Carb- and sugar-heavy diets and processed foods cause inflammation, leading to severe PMS issues, and are also a contributing factor to period pain.
2
For a few months limit or quit eating simple carbs like rice, wheat and grains and stop sugar. A diet free of these two will help reduce pain dramatically. (We can't tell you how much we hate that this method actually works.)
3
Foods like low-fat yogurt and greens like kale and broccoli will help, as they're rich in calcium; consider taking a Vitamin D supplement, as most Indians have low levels of this essential nutrient. Research has shown calcium and VitaminD-rich foods alleviate PMS symptoms by nearly 40%.
4
Mint tea will help relieve the uncomfortable bloating and cramping associated with gastric PMS issues.
5
Annoyingly, skin looks its worst before your period, as sebum and breakouts increase. Use exfoliating ingredients like salicylic, glycolic and lactic acids, or retinol. A retinol-rich moisturiser like Dermalogica Overnight Retinol Repair will help exfoliate dull skin and prevent pore cloggage (charming new beauty term).
6
Approach hormonal acne, which usually appears around the jawline, differently. If you get pimples here, a salicylic acid-based moisturiser or cleanser will exfoliate inside the pore, dissolving skin plugs that cause pimples. For painful cysts that form deep under the skin, a lactic acid product like Dermalogica Skin Resurfacing Cleanser is more useful.
During
Avoid carb-loading
1
Comfort food is a must. Lord knows it's tempting to OD on feel-good carbs like rice, pasta or bread, but if your PMS symptoms and pain are unmanageable, carbs will make them worse. If you can't bear the thought of a salad, try nourishing vegetable or chicken soups or stews instead, which are heavy on vegetables and low on carbs.
2
This is the one we have the most trouble with: cutting back on caffeine. Multiple cups of chai or coffee may be the only thing keeping you from a complete breakdown, but a complex reaction between caffeine and hormones worsens PMS. Instead, sip on an infusion of grated ginger and hot water to calm inflammation and pain.
3
Snack well: Dark chocolate and pumpkin seeds have high levels of magnesium, which produces serotonin, a feel-good chemical.
4
If you feel up to skin TLC, massage a few drops of a facial oil with antioxidant ingredients, like Kiehl's Daily Reviving Concentrate. A hydrating mask can also serve double duty, by nourishing and relaxing.
5
Exercise like low-intensity yoga will help pump up endorphins and release stress. Save strenuous workouts like spinning for when you have more endurance.
6
Cuddle with a hot water bottle and cue up some feel-good romantic comedies: You've Got Mail tops every list, followed by a modern classic like Silver Linings Playbook.
Post
Enjoy happy hormones
1
Revel in perfect skin, as all the essential hormones are cocktailing around in perfect synergy. So ease back to your regular routine—cleanse, moisturize, exfoliate and protect skin as per usual.
2
No additional tips needed—just have enough fun to make up for the past few days.
when you have the blues
Free product added to bag
ADDED TO BAG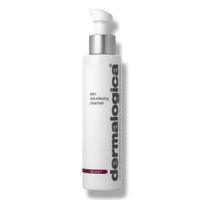 Rs. 2975
Rs. 3500
[-15% off]
Free product added to bag
ADDED TO BAG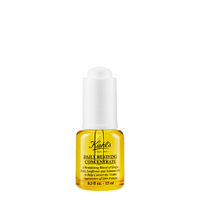 Rs. 2040
Rs. 2400
[-15% off]
Parizaad Khan Sethi
is a beauty and wellness editor based in New York. She was the former beauty editor at Vogue India and now serves as a contributing editor for the magazine. At age 5, Parizaad fell in love with an old cream blush she found in the back of her mother's drawer, and has been in awe of the transformative power of beauty ever since. When she's not writing about beauty, she researches advances in skincare as a hobby, and is constantly guinea-pigging herself in the name of beauty.
Stay in the know! Sign up to Luxe Letters