Beauty Timeline—When your skin is a gym rat
Don't let an hour at the gym undo all the hard work your skincare is doing. Master before and after workout skincare just as you would a kettlebell squat. Luckily, we have just what you need - flight - By Parizaad Khan Sethi
Pre
Keep it simple
1
Wash your face with a mild cleanser and add a light, oil-free moisturiser if you need it.
2
If you're going to be working out outdoors, protect the body with a water-resistant sunscreen, like Avene Very High Protection Spray SPF 50+. Sunscreen is never waterproof, never believe any that say they are. You have to reapply if: a) you're in the sun longer than two hours b) after a swim c) every two hours, if you perspire a lot.
4
Style your hair so it's up and out of your way. Repeatedly touching your face to move hair back can transfer bacteria from dirty gym equipment to your skin. We love the Invisibobble Hair Ring to keep strands up and away.
During:
Fear everything (kidding but also not kidding)
1
Use wet wipes to wipe down gym equipment before and after you use it. Always thoroughly wash your hands after a workout. If your skin is going to touch benches and seats, lay out a towel over them before starting your workout. Gyms are serious breeding grounds for bacteria; acne and other skin problems can be the result. So minimize your chances of gathering anyone's cooties and keep yours to yourself!
2
Never be barefoot in or around wet areas like pools, showers, saunas and jacuzzis. Flip flops were made for this reason, kids. They will prevent you from contracting warts and other skin infections you've never even heard of (and never want to).
3
Wear the gear necessary for your sport: swimming caps will protect hair from chlorine, while shaded sports goggles will keep water and wind out, and also protect the under eye area from the sun.
Post:
Make a clean sweep
1
Wash up as soon as possible, as the longer sweat and grease stay on the skin, the greater the chances of clogged pores and breakouts. Cleanse your face with a non-foaming face wash or cleanser, while the acne-prone could try one with salicylic acid, like Olay Regenerist Advanced Anti-Aging Revitalizing Cream Cleanser.
2
Exfoliation is necessary when you have a regular workout routine, because excessive sweat and oils will cause breakouts, ingrown hairs or blackheads. Use a glycolic or salicylic acid product twice a week on your face, and exfoliate the body with a natural loofah every other day.
3
On days when a hair wash is not an option, spray a dry shampoo like Batiste Dry Shampoo Instant Hair Refresh into your roots. Let it sit there for a few minutes to absorb oils and sweat before brushing it out.
4
As unglamorous as bacne and other body acne is, constant vigilance is needed to keep it in check, especially after a workout. Tight workout clothes can trap sweat and oils and cause a flare-up of breakouts. If you're prone to this, shower as soon as possible after exercising. Using an acne body wash would be ideal (again, look for salicylic acid in the ingredients). Try and keep it on the areas prone to breakouts for a minute or two before rinsing.
5
Soothe redness on the face or body with cold compresses or cold showers, and look for soothing ingredients in skincare like chamomile and white tea.
Beauty Timeline—When your skin is a gym rat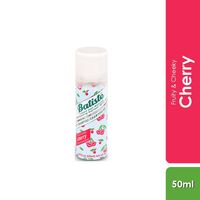 Rs. 314
Rs. 349
[-10% off]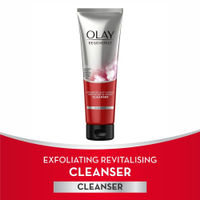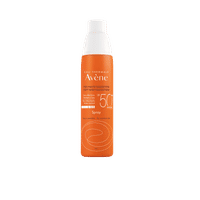 Parizaad Khan Sethi
is a beauty and wellness editor based in New York. She was the former beauty editor at Vogue India and now serves as a contributing editor for the magazine. At age 5, Parizaad fell in love with an old cream blush she found in the back of her mother's drawer, and has been in awe of the transformative power of beauty ever since. When she's not writing about beauty, she researches advances in skincare as a hobby, and is constantly guinea-pigging herself in the name of beauty.
Stay in the know! Sign up to Luxe Letters