The Ultimate Bridal Hair Prep Countdown
November 2, 2016
Posted by Jinelle DLima
He asked. You said 'Yes'! Post the engagement party, it finally dawns…there's barely six months left! With much of your time spent juggling salon appointments, outfit fittings and trips to the dermatologist, there's one thing you completely forgot about. Your hair! Not anymore. Here's the ultimate bridal hair prep countdown. After all, it's the crown you'll never take off!
To look and feel your best on your wedding day, it's vital to start prepping from the inside out. Following a well-balanced diet with wholesome lean protein and leafy green vegetable will guarantee lustrous tresses. Replace that midday cookie or chips with fresh fruit, nuts and seeds. Experts believe Vitamin B rich diet will light up the dullest locks (Did you know dull hair is actually a symptom of a Vitamin B deficiency?). Foods like fish, nuts and eggs will give you a good head start. For good measure add a supplements like Amway Nutrilite's Hair Skin & Nails and INLIFE's Wheat Germ Oil For Hair, Skin.
It's now to a hair trial. Salon professionals recommend the first session at least three months before the wedding. Browse the internet for the most alluring hair styles that are currently trending or simply visit a trusted professional. Carry these visuals on your scheduled date be it the form of a Pinterest board or Facebook album to make them simple to access. Additionally, any head gear, accessories and bridal attire must be photographed or taken with so as to experiment with them well in advance.
There's just four weeks left and its best to get colouring at this stage. Go for a darker mane that accents your outfit with lighter highlights in two or three tones to add depth and volume to your tresses. Speak to your hairstylist on the best cut to show off your bejewelled neckline and complement your face shape. Trim split ends and unwanted wispies too. While you're in the hands of a coiffeur splurge with an ultra-hydrating, deep conditioning masque too to regain lost moisture and stimulate hair growth from follicles. Products such as Macadamia Natural Oil Deep Repair Masque, Schwarzkopf Spa Essence Enriching Cream Mask or Schwarzkopf BC Bonacure Repair Rescue Reversilane Treatment Masque work wonders even at home.
The night before the big day try an at-home treatment with your favourite conditioner. For an extra glossy finish infuse the home-made masque of mashed avocado, egg yolk and Aroma Magic Olive Oil. Draw a hot bath, scatter some rose petals or essential oils like Soulflower's Lavender Essential Oil and relax. Destress with soothing gentle music and maybe a glass of wine!
SPOT IT. SHOP IT.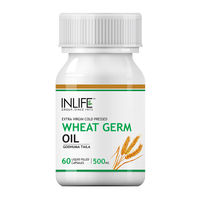 Rs. 319
Rs. 499
[-36% off]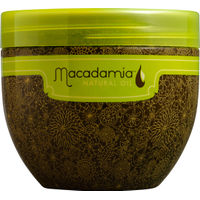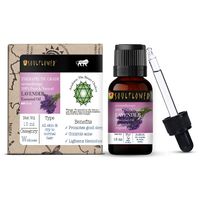 Rs. 338
Rs. 450
[-25% off]