This Halloween, sport a look
that marries sexy and spooky
so good, it gives you the
coolest beauty look for them
envy eyes!
Start your base by smearing on a primer. This beauty formula helps keep your look super intact.
Follow this up by dabbing on a full coverage concealer. For that even tone result, slap on a little extra with your concealer wand on your problematic areas and blend well.
Complete your base by dabbing on foundation. Don't forget your neck. You don't want a beauty faux pas on Halloween!
For this mesmerizing eyedo, apply the hottest Pink you can find on your eye shadow palette and go all out with your shadow brush. Extend this application to your temple section and bring it down to the top of your cheekbones. Voila!
To achieve this kickass hairdo, iron out your hair, twirl your crown entirely to your right and spray on a good hair spray to kee this look intact.
Finish with the winner of this look by opting for a lush Deep Red lipstick for that spooky effect. Dab on a swish of highlighter on the center of your lips and cupid's bow for this super sassy makeover!
Pumpkin? Check. Costume?
Check. Makeup? Well, we've
got you covered on this
department girl. Here's a look
that's going to get those
heads turning at your
Halloween party this year.
You're welcome!
Cleanse your skin and dab on a layer of foundation to even out your skin tone for the perfect start.
Now it's time for smoldering cat eyes! Pull out your eyeliner and sketch out a crisp winged liner. Extend your liner inward for that beautiful feline vibe. Don't forget to add two dots right below your water line to rock this fabulous eyedo.
Next up, the lash panache. Pull out your mascara and generously swish for fuller, voluminous lashes to add to that extra drama. Lash ahoy baby!
Now swirl your brush round to highlight your cheekbones for some subtle radiance. You need that sheen to keep the look super sexy!
To sport those mysterious vampy lips, go for a deep berry lip shade with a purple undertone. Smear this on for that spine-chilling pout! Smack, smack!
To get this super mystic hairdo, take a small blot of your anti frizz hair serum and run it through your strands. Iron it out till you get a sleek effect. Pull your hair down to a low pony and play up up a lazy plait.
Lastly before you go. Here's a quick add on for that perfect finesse. Go for the all time beauty fave, 'The Fierce Brows'. Get your hands on your brow mascara and gently apply in upward and downward strokes. Girl, you just got yourself the sexiest slash eeriest look this Halloween. Boo!
This year, flaunt your twisted
sense of humor in a
statement that's at once
impish and
somewhat outlandish.
After blurring imperfections and priming your face, heavily fill in your brows. Maybelline New York Fashion Brow Pomade Crayon in Soft Brown
Next, swipe a thick line across your upper eyelids in lavender. Highlight your lower brow bone in yellow eyeshadow. Dot with black kohl or a gel pot and further outline each section separately.
Opt for a balmy baby-pink lippie and enhance your Cupid's bow with a white tint.
As for that manicure, two coats of lavender varnish, a black border and top coat is all it takes.
To rock this hairdo, spritz on a heat protecting mist, blow dry the front section of your crown up into a fancy bouffant. Don't neglect the rest. Brush out the right and left sections out almost creating two massive stiff flaps. Finish this by spraying on your hair spray to keep this strong look intact to last you all day all night!
Add finishing touches with fake lashes on the lower lids. Do it with individual feathered lashes or go freaky with paper. And voila!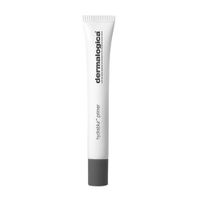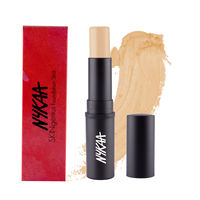 Rs. 446
Rs. 525
[-15% off]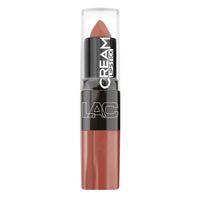 Rs. 198
Rs. 395
[-50% off]
After prepping your skin, prime it for your makeup to last longer.
Create a blank canvas with concealer that's a shade paler than your usual tone for the colours to pop.
Stick sellotape across your face and work towards a desired geometric design. Outline the border and envision the colors you'd like to work with. Then, fill in colors with a vibrant one-for-all palette.
Define lashes with oodles of black mascara and coat your lips with a shade closest to your natural hue.
Coming to the mane, a beautiful slick back hairdo is just what you need to pump up this look. Iron out your hair all the way back with your super effective straightening cermaic brush. Neaten it out with your paddle brush and finish this lok by applying a good hair gel to keep this look rokcing through the night!