NYKAA X LE MILL: THE KNOCKOUT SMOKY EYE + BALENCIAGA
Streamline your beauty kit, converting it into portable stick-form, so it can slip easily into the slinkiest of handbags. This sultry eye and grunge bag are our perennial party favourites. - By Parizaad Khan Sethi
We're joining forces with our stylish BFFs at Le Mill to bring you a series of luxe letters where beauty and fashion collide to curate a bunch of red hot summer looks!
Demna Gvasalia's Balenciaga is irreverent, and so is his graffiti covered 'Blackout' bag. Enlist one as your sidekick for a Friday night. For the perfect pairing, look no further than the classic smoky eye.
First, lay down a base with shimmery neutral shadow like Ciaté London Skinny Shadow Sticks Longwearing High Pigment Shimmer Eyeshadow in Dolly, from lash line to just beyond the eyelid crease. Then, rub a darker shadow stick like Clinique Chubby Stick Shadow Tint For Eyes in Curvaceous Coal above the lash line and soften it with your fingers, blending upward to cover the lid. Lightly smudge some under the lower lash line as well. Line the lashes with Estee Lauder Little Black Liner in Onyx, making the line as thick or thin as you want, using one of the dual-sided nibs. Wing the line upward and outward for a cute kitten eye. Line the upper and lower waterline with M.A.C Modern Twist Kajal Liner and coat lashes with M.A.C False Lashes Waterproof Mascara. Highlight the inner corners of the eye with the shimmery neutral shadow you used as a base.
To make lip colour last all night, fill your lips with the M.A.C Pro Longwear Lip Pencil in Fruit Cocktail and top with Clinique Chubby Stick Intense Moisturizing Lip Colour Balm in Curviest Caramel.
Pop a scrunchie around these pens and throw them into your bag for midnight touch-ups. But we hope you'll be having too much fun to care!
Find Balenciaga exclusively at Le Mill
NYKAA X LE MILL: THE KNOCKOUT SMOKY EYE + BALENCIAGA
Free product added to bag
ADDED TO BAG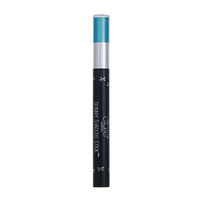 Free product added to bag
ADDED TO BAG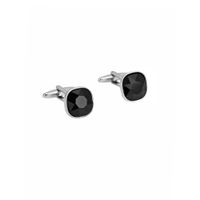 Parizaad Khan Sethi
is a beauty and wellness editor based in New York. She was the former beauty editor at Vogue India and now serves as a contributing editor for the magazine. At age 5, Parizaad fell in love with an old cream blush she found in the back of her mother's drawer, and has been in awe of the transformative power of beauty ever since. When she's not writing about beauty, she researches advances in skincare as a hobby, and is constantly guinea-pigging herself in the name of beauty.
Back
Stay in the know! Sign up to Luxe Letters