Building Blocks: Foundation
Is cream foundation a match made in heaven for drier skins and will a powder formula be able to make an oily girl happy? This foundation guide has all the bases covered - By Parizaad Khan Sethi
The most commonly used type of foundation (cushion foundations are also liquid formulations), with coverage ranging from sheer to full. The two most popular varieties are:


A great match for dry skin as its emollient nature helps alleviate the look and feel of dryness
Gives a dewy, cream glow to the skin, making it look plump and hydrated
Tends to make the T-zone, or oily skins in general look greasier, hence it's best suited for dry to normal complexions. Those with a shine-prone T-Zone can use a loose or pressed translucent powder to control the oil
It might fade quicker due to its creamy nature
Could cause acne-prone skin types to break out
Estée Lauder Double Wear Makeup To Go Liquid Compact
,
Double Wear Nude Cushion Stick Radiant Makeup
M.A.C Mineralize Moisture SPF 15 Foundation
Bobbi Brown Moisture Rich Foundation SPF 15, Intensive
Skin Serum Foundation SPF 40

Available in compact form and easily portable for mid-day touch ups
Give a dewier finish than powder compact foundations and can be found in sheer to full coverage varieties
Perfect for dry and normal skin types; oilier skins might need to set the T-Zone with powder
Bobbi Brown Long Wear Even Finish Compact Foundation M.A.C Mineralize Foundation (Compact)

Most often found in pressed powder form in a compact; apply with a fluffy brush or sponge
Easy application and portability for touch ups on the go
Normal to oilier skin types will find this light to medium coverage foundation appropriate, as it helps reduce the shininess of oily skin
On drier complexions, dry or flaky areas might become more apparent
It's best suited for the times you need a light to medium finish, as piling on enough powder to achieve full coverage might cause caking
Estée Lauder Double Wear Stay-in-Place Powder Makeup
Clinique Superpowder Double Face Makeup
M.A.C Studio Fix Powder Plus Foundation
Bobbi Brown Skin Weightless Powder Compact Foundation

Portable and easy to apply—just swipe it on and blend with a sponge or clean fingers
Coverage tends to be fuller, not sheer
Best for all skin types including acne-prone skin.
Clinique Chubby in the Nude Foundation Stick
Bobbi Brown Skin Foundation Stick
BUILDING BLOCKS: FOUNDATION
Free product added to bag
ADDED TO BAG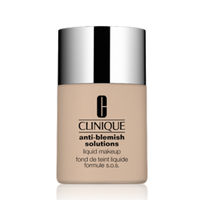 Free product added to bag
ADDED TO BAG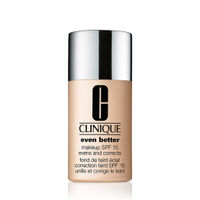 Parizaad Khan Sethi
is a beauty and wellness editor based in New York. She was the former beauty editor at Vogue India and now serves as a contributing editor for the magazine. At age 5, Parizaad fell in love with an old cream blush she found in the back of her mother's drawer, and has been in awe of the transformative power of beauty ever since. When she's not writing about beauty, she researches advances in skincare as a hobby, and is constantly guinea-pigging herself in the name of beauty.
Back
Stay in the know! Sign up to Luxe Letters