Now that we've emerged on this side of the new year in one piece, we all have a bit of physical and mental spring cleaning to do. Here's how we're detoxing body and mind - By Parizaad Khan Sethi
Skin
For the past month, you've had one too many tequilas and done too few proper cleansing routines (when we say you, we really mean we, but let's just pretend it's you). Post-party skin is usually dehydrated (thanks, Jaeger) and congested (courtesy makeup that wasn't fully stripped off).
To decongest, use a charcoal mask to draw out and absorb excess oil and dirt. Clay works in similar ways, so Kiehl's Rare Earth Deep Pore Cleansing Masque will help in oil-and-dirt-vacuuming.
To rehydrate, hyaluronic acid and glycerin are hot ingredients, and we like to replenish thirsty skin in a lush little ritual. On a damp face, lay down a thick coat of Kiehl's Ultra Facial Overnight Hydrating Masque (it's got both the ingredients mentioned above). Leave it on for about half an hour, constantly misting Kama Ayurveda Pure Rose Water over it. There's two reasons for that: the first is that rose water is gorgeous, luxurious and divine. But more importantly, both glycerin and HA are thirsty devils that need water to work best; in the absence of humidity, they end up sucking moisture from your skin. After washing off the mask, top with a hyaluronic acid serum (optional) and seal that in with a moisturizer (not optional).
Hair
The salon's blowdry chair is a second home in December, and volumizing spray and dry shampoo become our most-consumed canned food. Come January, that has to change. To rid your hair of product buildup, lather in a clarifying shampoo, to strip every strand clean of gels, waxes and serums. Advance warning: it's a drying process, so do it only about once a fortnight, if really needed.
Or go the mad scientist route and DIY your own hair-clarifying recipe. After shampooing your hair as usual, pour one cup water + two-three tablespoons of organic apple cider vinegar over your scalp and lengths, massaging it in. Rinse off after five minutes, then condition. Squeaky clean.
diet
The body's supposed to be a temple, and we've been treating it like a trashy dive bar. While that's always fun, a little dietary zen would do us good. Up your intake of herbal teas and infusions: dandelion and milk thistle are great detoxers, as are green tea and mint leaves.
Our favourite way to start the day is by throwing together a dairy-free breakfast smoothie with cucumber, tomato, parsley, mint, coriander, ginger and lime (it tastes better than it sounds, pinkie promise). Just pulverize all this in a blender, don't juice it.
body
Nothing can really beat the body's own detoxifying process, but a helping hand can't hurt. Sweating it out in a steam room or sauna gives the body a very effective way to eliminate what it doesn't need through perspiration. Follow that with a lymphatic drainage massage, which stimulates the lymph system that removes excess fluids and waste. Remember to really pump up your water intake afterwards.
mind
We'd take down anyone that comes between us and Instagram, but in our more reflective moments, we admit that we could use a digital detox. Try and limit screen time to a few short bursts every day. But if you can't pull the cord, do yourself a favour and download a meditation app like Headspace. It's a quick way to recenter yourself and bring a few minutes of calm and mindfulness to what's going to be one rollercoaster of a year. Happy 2017!
Clean break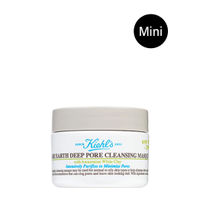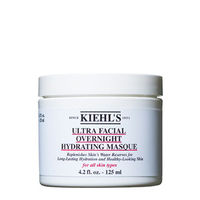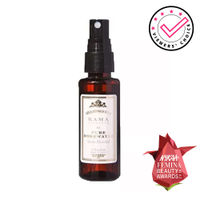 Parizaad Khan Sethi
is a beauty and wellness editor based in New York. She was the former beauty editor at Vogue India and now serves as a contributing editor for the magazine. At age 5, Parizaad fell in love with an old cream blush she found in the back of her mother's drawer, and has been in awe of the transformative power of beauty ever since. When she's not writing about beauty, she researches advances in skincare as a hobby, and is constantly guinea-pigging herself in the name of beauty.
Back
Stay in the know! Sign up to Luxe Letters