Diwali firestarter: Sundown eye
Take inspiration from one of nature's daily miracles—the sunset—and unleash your inner artist to create the standout eye of the party season - By Parizaad Khan Sethi
A dramatic eye look is in our DNA, and we won't hold you back from staying true to form. To really make sparks fly, ditch the tired smoky eye for a gradually blended masterpiece in sundown shades. Meld purple, pink, orange and rust hues into each other to create a living Impressionist marvel for all commitment levels.
For the minimalist
Not only can you get away using just two shades, but they'll make a big bang! Since sunset spectrum is wide, pick eye pencils or eye shadows in two complementary shades: like magenta + indigo. If you're using shadow, colour block the upper lid with one shade (we love M.A.C Veluxe Pearl Eye Shadow in Plum Dressing). Then, using a contrasting indigo pencil like Estée Lauder Double Wear Stay In Place Eye Pencil in Night Violet, line the upper lashline making, the line as slim or as bold and graphic as you want.
Another option: pencils only. Try an orange + bronze combination by lining the top with M.A.C Chromagraphic Pencil in Genuine Orange and the bottom with M.A.C Pearlglide Intense Eye Liner in Lord It Up.
For the maximalist
You'll need a palette with the colours of the sunset spectrum. We love Smashbox Cover Shot Eye Palette in Ablaze and M.A.C Eye Shadow X 9 Red Hot Times Nine. Blend an orange-brown shade just under the brow bone and below that, blend a pinky-purple into the crease. Closest to the lashline, brush in a violet hue, blending all the shades well, and line the eye with a navy or black liquid eyeliner. For extra drama, slick on M.A.C Technakohl Liner in Purple Dash on the lower water line, and blend the pinky-purple shadow just below that onto the lower lid. Sweep on XXX mascara and to really commit to this look, pop on a pair of false eyelashes. Now that's what we call a #nofilter sunset.
For the non-conformist
Couldn't be bothered to line your eyes and not entirely sure what an eyeshadow palette is anyway? Not a problem, this look's literally as easy as putting on mascara. Choose two brightly tinged mascara shades like M.A.C In Extreme Dimension Mascara in Energized and Warm Up. Line the top lashes with one and the bottom lashes with the other, or colour all the top lashes the lighter shade and enhance the outer corner eyelashes with the darker mascara. The effect is so pretty but totally unexpected.
Diwali firestarter: Sundown eye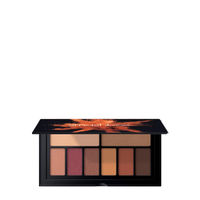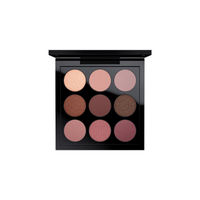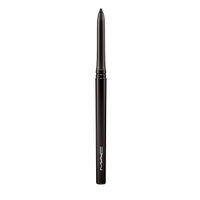 Parizaad Khan Sethi
is a beauty and wellness editor based in New York. She was the former beauty editor at Vogue India and now serves as a contributing editor for the magazine. At age 5, Parizaad fell in love with an old cream blush she found in the back of her mother's drawer, and has been in awe of the transformative power of beauty ever since. When she's not writing about beauty, she researches advances in skincare as a hobby, and is constantly guinea-pigging herself in the name of beauty.
Back
Stay in the know! Sign up to Luxe Letters