Diwali firestarter: Glitter
Tinsel, spangles, stardust—whatever you want to call it, there's no question that glitter polarizes the makeup world. We've got some hyper cool glitter looks for both sparkle lovers and haters - By Parizaad Khan Sethi
Glitter is alien to a lot of makeup lovers. Besides being the sole substance that powers Coachella, you see it as that elusive makeup product you'll only ever use if you decide to recreate a unicorn makeup tutorial (aka never). But there's glitter and there's glitter. And there are ways to wear it that are sophisticated and cool and decidedly un-unicorn-like.

If last year's red glitter lip trend was a theatrical, technicolor fantasy, this season's glitter is edgier and cooler, more model off duty than opera prima donna. But for the love of everything sparkly, don't try those Instagram trends which need to die a quick death—glitter eyeliner (dated) or the glitter lid with the cut crease (spectacularly hideous).


For the minimalist
So, use glitter and restraint in equal doses at strategic spots. The inner corners of the eyes are the best starting point. We've become quite adept at using a Q-tip to maneuver various shades of M.A.C Dazzleshadow into that corner. Another cool spot is a dash of glitter on the lower lid, covering the area just below the eyeball. Both of these let out a flash of light and are simple applications with dramatic results.
For the maximalist
We love glitter eyeshadow, but never let it touch our top lid. Wearing flashing specks of light on the lower lid is just much cooler. Lay down a creamy shadow like Bobbi Brown Metallic Long-Wear Cream Shadow on the top and bottom lids, and then dab on Bobbi Brown Sparkle Eye Shadow in a matching—or contrasting—colour over the shadow on the lower lid. The shadow will intensify the colour of the glitter and give you more payoff. Glitter has a tendency to migrate, never staying where it should. Maximalists use that design flaw to their advantage and this will stop it in its tracks.
Key to this look is retaining a sense of easiness. Let the upper lid have only a wash of cream shadow and mascara. Don't be tempted to add on black liner and don't even think about putting brown shadow to define the crease in the eye socket. These will only make the trend look tired and dated.
For the non-conformist
The day makeup maestro Pat McGrath stops giving us inspo is the day we stop using makeup. Until then, we have her archive to deep dive into and pull inspiration from. This genius trick doesn't technically use glitter, but it's larger cousin: a sequin. For Givenchy's spring 2012 runway, McGrath cut a silver sequin in half, and simply glued each half on the top and bottom lash line of her model's lashes. There was no mascara, no other makeup, only glowing skin and one sole silver sequin. Try this look to be one of a kind. We owe it to Pat McGrath.
Diwali firestarter: Glitter
Free product added to bag
ADDED TO BAG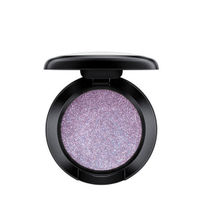 Free product added to bag
ADDED TO BAG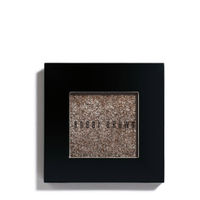 Parizaad Khan Sethi
is a beauty and wellness editor based in New York. She was the former beauty editor at Vogue India and now serves as a contributing editor for the magazine. At age 5, Parizaad fell in love with an old cream blush she found in the back of her mother's drawer, and has been in awe of the transformative power of beauty ever since. When she's not writing about beauty, she researches advances in skincare as a hobby, and is constantly guinea-pigging herself in the name of beauty.
Back
Stay in the know! Sign up to Luxe Letters