Ditch the safety net of your gloopy, full-coverage foundation and embrace new lightweight formulas. It even works great on pigmented skin, we promise! - By Parizaad Khan Sethi
Instagram envy is absolutely a real thing. It's hard not to look at someone's perfectly curated feed and wonder if they're living their best life while you're in the throes of a mediocre one. We've all been there. But for beauty girls, especially, there's a very specific category of envy-inducing posts. The green monster comes calling when we see other girls with flawless skin using water-weight foundations while we're still dependent on thicker formulas to cover up our pigmentation. But what if we told you, that your best foundation life was waiting just a few tips away? Read on!
Choose the right formula
First off, you need to pick a foundation that's lightweight in texture, but well-pigmented. Beauty technology has been elevated to such an extent, that formulas just about thicker than water can provide medium coverage. So don't be stuck to a bottle that's three years old because it worked for you then.
Use it right
Most of us have some areas on our faces that could use some extra coverage, while others could get away with a bit less. A foundation's role is to even out the skin tone a bit, so the differences in colour are less visible. It has not been formulated to completely cover up your problem spots and mask your natural skin tone. So if you find a lightweight formula that makes your skin look like a better version of itself, grab it! Look for one with buildable coverage so you can add a bit more in certain areas where a single application doesn't cut it.
Deploy other strategies
For areas that need more coverage, analyze the problem. If you have post-acne marks, dot a pigmented concealer over those and blend it well. For larger areas of hyperpigmentation, which Indian skin types are prone to get around the mouth, forehead or cheeks, try a light layer of an orange colour corrector before your foundation. For stubborn dark circles, you might need a colour corrector followed by a concealer (M.A.C Studio Conceal and Correct Duo is a handy two-in-one.) So the trick is to play with different products and formulas for different areas of the face. Just because you have a few spots don't mask over your entire face.

Finally, remember you're human and that Kendall Jenner—a person with one of the most highly-controlled brand images in the world—rocked up to the Golden Globes with visible acne. Live your best life without being compelled to cover up.
Lighten up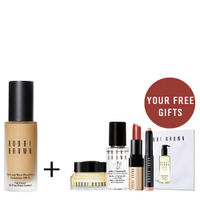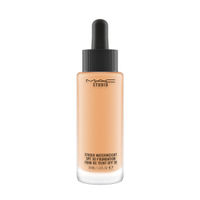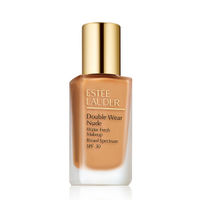 Parizaad Khan Sethi
is a beauty and wellness editor based in New York. She was the former beauty editor at Vogue India and now serves as a contributing editor for the magazine. At age 5, Parizaad fell in love with an old cream blush she found in the back of her mother's drawer, and has been in awe of the transformative power of beauty ever since. When she's not writing about beauty, she researches advances in skincare as a hobby, and is constantly guinea-pigging herself in the name of beauty.
Back
Stay in the know! Sign up to Luxe Letters