Monochrome makeup is our favourite fashion-forward trend of the new year. A makeup maestro demos it, and we have some tricks to really nail it - By Parizaad Khan Sethi
We've really been feeling the need to keep things clean this year—from our diets and skincare to makeup. Apart from makeup minimalism, which we practice now and then, there's another trend we turn to when we want a modern, clean, effortless and fashion forward look: monochrome. Monochrome makeup involves keeping all the colour on the face (lips, cheeks and eyes) restricted to one shade. The supermodels of the 90s exemplified this aesthetic, but were partial to one tone—brown. For the 2017 edition, expand your palette: hues like pink, purple, coral, beige, bronze, brown, and even rust or red all work brilliantly. For a masterclass on this look, watch makeup guru Mickey Contractor's video for M.A.C, which champions this very current trend, and then read our tips on how to perfect it.
1.
The key to pulling off monochrome makeup is to vary textures. If you're using matt shadows on the eyes, make sure the lips are glossy. If the lips and cheeks feature only a stain, use a pearl or shimmery shadow on the eyes. This interplay of textures makes a great contrast.
2.
Equally important is to vary the transparency and intensity of colour for each feature. In case the lips are going to be a solid, opaque colour, the eyes and cheeks should be a translucent or milder wash of the same shade. If all three features are a solid block of colour, the application will be too heavy. The trick is to go light on one feature if you're going heavy on the other.
3.
Just because you have a set colour code, that doesn't mean you can't paint outside the lines at all. To save the look from being too one-note, you can bring in other neutral colours in small ways. For instance, to keep an all-pink look from seeming too saccharine, you could softly smoke out your pink eyeshadow using a brown or black eyeshadow at the corners of the eye. Another way to make things interesting is by adding a highlight to cheekbones, or shimmer to the inner corner of the eyes. As Mickey mentions in the video, when using shimmer on the eye, or even in the case of highlighter, choose one with a neutral shimmer (not a product that's either too gold or too silver). That will help keep the tones in the same colour family.
4.
Think outside the box for staples like mascara, eye pencil and kohl. They don't always need to be black. A brown eyeliner or kohl pencil, and brown mascara would meld beautifully and seamlessly with a bronzed look.
Make mine mono
Free product added to bag
ADDED TO BAG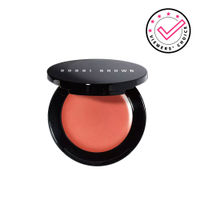 Rs. 2840
Rs. 3550
[-20% off]
Free product added to bag
ADDED TO BAG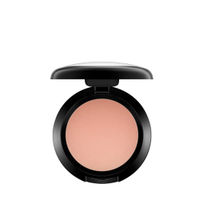 Parizaad Khan Sethi
is a beauty and wellness editor based in New York. She was the former beauty editor at Vogue India and now serves as a contributing editor for the magazine. At age 5, Parizaad fell in love with an old cream blush she found in the back of her mother's drawer, and has been in awe of the transformative power of beauty ever since. When she's not writing about beauty, she researches advances in skincare as a hobby, and is constantly guinea-pigging herself in the name of beauty.
Back
Stay in the know! Sign up to Luxe Letters