Nykaa x Le Mill: Smoldering cold shoulders
Bared shoulders are enjoying peak fashion status, and we're using all our beauty wiles to help them stand out. A more perfect match would be hard to find - By Parizaad Khan Sethi
We're joining forces with the stylish folk at Le Mill to bring you a series of blogs, where beauty and fashion come together to offer plenty of summer inspiration!
'Cleavage is dead' recently proclaimed a leading fashion magazine. While we wouldn't go as far as that (can a body part truly die?), we can state with authority that the season's fashion and beauty trends are highlighting real estate that's a little higher up.
They've been a fashion focus for a while, but this summer, we will have hit peak shoulder and clavicle season. There's more than one way to get in on the trend too: Look at Peter Pilotto's one-shouldered taffeta tops, or Tome's halter neck top with tiers of ruffles. Alexander McQueen mined a Celtic vibe with some shoulder baring looks—you'd be forgiven for being biased towards their off-shoulder tops even. If you're looking for a designer who clearly has fun with fashion, then turn to Rosie Assoulin. The young New York label's layered off-shoulder tops and halter neck dresses are feminine, but fresh. After all, Assoulin loves nothing more than playing with volume and colour.
Looks like these call out for shoulders kissed by the sun; we use theBalm Bahama Mama Bronzer in the hollows of the collar bone to make that clavicle pop, and then top off the shoulders and high planes of the collar bone with a dusting of Bobbi Brown Illuminating Bronzing Powder in Santa Barbara. Bronzer makes its way around the periphery of the face as well: trace it in a 3-shape, moving from the temples, down under the cheekbones and lastly, skimming the jaw. Don't forget that the easiest way to fake bake is to dust some on the bridge of your nose. To amp up the luminosity, dab a luminizer like Estée Lauder Genuine Glow Eyelighting Creme For Eyes and Face in Gleam Glow in the inner corners of the eye, on the Cupid's bow and under the brow bone.
To really let shoulders take centre stage, hair needs to be up and out of the way. Rub a few drops of Kiehl's Magic Elixir Hair Restructuring Concentrate with Rosemary Leaf And Avocado Oil into the ends for some shine, before creating a messy top knot.Define a few face-framing pieces with Kiehl's Creative Cream Wax, for a nonchalant, fresh off the beach vibe.
Nykaa x Le Mill: Smoldering cold shoulders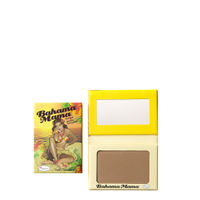 Rs. 1615
Rs. 1900
[-15% off]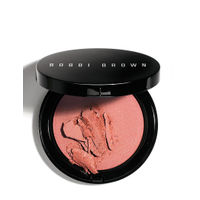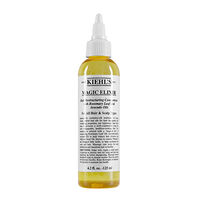 Parizaad Khan Sethi
is a beauty and wellness editor based in New York. She was the former beauty editor at Vogue India and now serves as a contributing editor for the magazine. At age 5, Parizaad fell in love with an old cream blush she found in the back of her mother's drawer, and has been in awe of the transformative power of beauty ever since. When she's not writing about beauty, she researches advances in skincare as a hobby, and is constantly guinea-pigging herself in the name of beauty.
Back
Stay in the know! Sign up to Luxe Letters