The V-Day Beauty Manual – Part I
If you've rocked red lips like a pro for the past three Valentine's Days, it's time to set your makeup sights higher. We've got a few fun suggestions if your date is going to be a fun, effortless evening out - By Parizaad Khan Sethi
Dear Red lipstick,
You were our first love. We lit candles for you at the altar of sophistication and sang devotional hymns to your everlasting beauty. We truly love and worship your classical appeal that transcends generations, countries and cultures. But we need a break. It's not you, it's us. Year after year you hijacked Valentine's Day and we went along with it. Now, we're aware that there are a lot of fish in the vast beauty sea, and we want to play the field, go wild and experiment. You will always be our first love. We hope we can still be friends. Maybe, after everything, we will find our way back to you. But for now, we're trying on these beauty looks that are in sync with our varied dating styles. With love, forever, XOXO
For a sporty date
Listen, we honestly have no idea what a sporty date involves, but we support the millions of girls who want to go bowling or gaming on Valentine's Day. Actually, if we had any hand-eye coordination, we would be that girl. Alas, nature let us down. We'll live vicariously through you. We can help with a sporty-sexy hairstyle and clean makeup suggestions.
Makeup Bare skin with just a touch of concealer would be ideal if you have a few blemishes that can be concealed away. If not, dab on a few drops of Clinique Stay-Matte Oil-Free Makeup, using it only on the areas that need coverage. Keeping the rest of the face bare, focus on liner and lashes, using only budge-proof formulas. Use M.A.C's Liquidlast Liner to draw a clean, winged eye that will stay sharp all evening (it's waterproof so no sweat it if you sweat), and maximize lashes with M.A.C In Extreme Dimension Waterproof Lash.
hair Get your hair up and out of the way with a double, reverse French braid, more simply called boxer braids. They're a bit badass and rather sexy. Additional bonus: the style will help lift and sculpt your face.
For dinner and a movie
The ultimate casual-cool date needs a fresh but current beauty look. Going subtle on lips and cheeks and super-sleek on the hair gives out a laid back vibe that's still high-fashion
Makeup Focus on a sheer veil of colour on lips and cheeks. To achieve a custom-made lip stain, put down a matt lip pencil or lipstick on moisturized lips. After half hour, wipe off the lipstick, it will leave behind a subtle stain. Lightly dab a clear gloss in the centre of the lips. Try and match your cheek and lip colour families for a more polished look. For cheeks, focus on building a natural flush with a powder blush. Try Bobbi Brown Blush in a pinky-coral shade like Nectar. For a dewier finish, tap a cream product onto your cheeks, like Estée Lauder Pure Color Envy Lip + Cheek Multisticks in Curvaceous Coral (you can carry this with you for an easy 2-in-1 touch-up).
hair Red carpets have been flooded by stars with cascading waterfalls of poker straight hair recently. If a pin-straight, center-parted style works well with your bone structure, here's a chance to rock it hard.

For a glamour-filled night, check out our makeup and hair pairings in Part II.
The V-Day Beauty Manual – Part I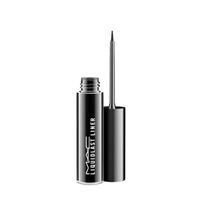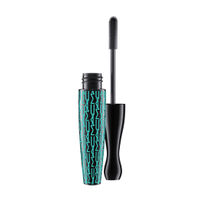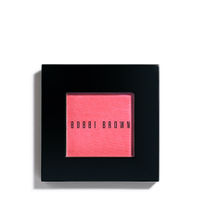 Parizaad Khan Sethi
is a beauty and wellness editor based in New York. She was the former beauty editor at Vogue India and now serves as a contributing editor for the magazine. At age 5, Parizaad fell in love with an old cream blush she found in the back of her mother's drawer, and has been in awe of the transformative power of beauty ever since. When she's not writing about beauty, she researches advances in skincare as a hobby, and is constantly guinea-pigging herself in the name of beauty.
Back
Stay in the know! Sign up to Luxe Letters