No one loves a wedding like an Indian mother; multiply that into 10 million if we're talking about the mother of the bride or groom. So to properly prepare for this joyous day, we've got some great grown-up makeup tricks for moms on a mission. - By Parizaad Khan Sethi
1
Focus on skin
Just like the bride, mothers should start a skincare routine a few months in advance. A cleansing, exfoliating and hydrating routine that targets specific ageing-related skin changes will be good prep for the 'day'.
On the wedding days—and we can't stress this enough—skincare is crucial. Exfoliate with a mild acid-based toner, follow that with a hyaluronic acid serum to plump fine lines and an eye cream to bring life to the undereye area. Top it off with a few drops of facial oil and give it a few minutes to let it all sink in. Remember to treat the neck and shoulder area as well.
2
Building a foundation
Avoid foundations with the words 'matt' and 'long-lasting'. Those tend to be drying, and will not give the best performance or comfort, as skin tends to get drier as we age. Try a light, hydrating base (like Estée Lauder Double Wear Nude Cushion Stick Radiant Makeup) and to avoid it settling into creases, build up in thin layers, applying more only where needed. Conceal age spots and powder the T-zone lightly. Remember, excess powder collects in fine lines. If large pores are a concern (another ageing-related skin issue), here's a pro tip: Powder the skin before applying foundation to reduce the appearance of visible pores.
3
Stand-out features
Next, a few key areas need to be focused on. Blush is a must to really lift the face and breathe life into the skin. Cream blushes are great for dry skin. The second feature that helps lift and frame the face, is the brow. An expertly filled-in brow is almost like a mini face-lift, so focus on filling in sparse areas with a brow pencil or palette.
Nude or deep shades for lips always comes down to personal preference, but we have yet to meet a mom who didn't like a festive deep red lip (a lip pencil should be a must to help prevent feathering).
4
Shadow not line
If the skin on the eyelids is crepey, avoid liquid or gel eyeliner, as harsh, sharp lines enhance wrinkles. Shaded eyeshadows, on the other hand, will define and bring out the eyes without making skin issues stand out, while soft pencils can be uses to define the eyes. A few shades of shadow sticks blended together (try Ciaté London Skinny Shadow Sticks) will work well, followed by a waterproof mascara (this is an Indian wedding, expect drama) like Estee Lauder Sumptuous Extreme Waterproof Mascara.
5
Queen for life
Momma's almost ready! For at least one function, moms should play with an elegant updo—even the ones with short hairstyles (a faux updo works just as well, in this case). They bring a certain elegance, sophistication and regality to the proceedings; and we know every mom's a queen (yas!).
No Indian mother shows up to a wedding without the red nail, but instead of the same old shaadi red, make an update: a Bordeaux tip (like Ciaté London Paint Pot in Dangerous Affair) is both timeless and current. Just like momma herself.
Wedding Masterclass: Mother of the bride (or groom!)
Free product added to bag
ADDED TO BAG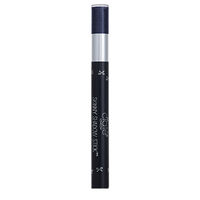 Rs. 980
Rs. 1400
[-30% off]
(10)
Parizaad Khan Sethi
is a beauty and wellness editor based in New York. She was the former beauty editor at Vogue India and now serves as a contributing editor for the magazine. At age 5, Parizaad fell in love with an old cream blush she found in the back of her mother's drawer, and has been in awe of the transformative power of beauty ever since. When she's not writing about beauty, she researches advances in skincare as a hobby, and is constantly guinea-pigging herself in the name of beauty.
Back
Stay in the know! Sign up to Luxe Letters