9 Days. 9 Colours. And 9 Beauty Trends Decoded!
#Navratri, Day 1:
Coral Crush
Go monotone with your festive beauty, this season. Just as Sonam Kapoor sports her fiery orange pout with a sun-kissed glow.
Prep your skin with primer like Deborah Face Perfect Primer in Mattifying. Clear visible flaws with L.A. Girl Pro Conceal HD and Maybelline New York Fit Me Matte + Poreless Foundation.
Keep the eyes simple with a muted, brown shade on your lids, like The Body Shop Down To Earth Eyeshadow Quad Brown, and quick strokes of L'Oreal Paris Volume Million Lashes Mascara opens up your eyes.
Angularly stroke NYX Professional Makeup Ombre Blush - Feel The Heat on your apples for a youthful look. If you have normal to dry skin, a cream blush will add dewiness..
Line your lip with Colorbar Definer Lip Liner in Just Coral before you fill them in with the blazing Nykaa So Matte Lipstick - Orange Vice 08 M. For an enhanced pigment – fill in your pout, smack your lips shut in a tissue and wipe off the color. Now fill them in again. This enables a budge-free stain that lasts even after your meals.
Keep this look intact with the L'Oreal Paris Infallible Pro-Spray & Set Makeup Extender. Finally apply the O.P.I Nail Lacquer - Hot & Spicy to get your nails looking super sexy!
#Navratri, Day 2:
Swish Me White
Embrace the beauty of White this Navratri with a classic White Winged liner and how to pull off this daring beauty move without looking too over the top!
Start your base by smearing the L.A. Girl PRO.Prep HD Face Primer - Clear. Follow this up by dabbing Essence Stay Natural Concealer on your problem spots.
Complete your base with the L'Oreal Paris Infallible 24h Foundation, and blend evenly to achieve a stunning even tone base.
Pull out the NYX Professional Makeup Faux Whites Eye Brightener - Vanilla and draw out a neat winged liner and take it all the way your upper eyeline.
Layer this lower section of your liner with the Nykaa Black Magic Liquid Eyeliner - Super Black 01 and draw out two tiny sleek wings!.
No festive look is complete without the magic of bronzer! Apply the Milani Baked Bronzer on your cheekbones to get a punch of that dreamy bronzy hue.
Finish this look with the Nykaa Pout Perfect Velvet Matte Lip Pencil - Kiss-n-Tell Pink 02. Swipe this gorgeous pink stick on your lips and girl, you've got yourself some jaw dropping matte lips to pout all day, all night! Oh, and don't forget your nails. Paint on the Kinetics SolarGel Nail Polish - #001 Beginnings and you're good to go.
x
#Navratri, Day 3:
Cherry Lips
Cherry lips for the woman of the mystery night. Let's face it, you can't go wrong with red. However, picking the right red is key. So, here's how to get the most followed lip trend in beauty this Navratri right.
Dab on Colorbar Perfect Match Primer and blend well to create the perfect canvas for your base makeup. Apply the L.A. Girl Pro Conceal HD on dark patches and spots. Top this up by evenly blending a few drops of Blue Heaven X Factor Foundation to achieve a smooth base.
Get your hands on the Makeup Revolution Strobe Highlighter and apply this miracle formula on the apple of your cheeks, nose line and chin to get that classic Deepika glow!
Before you start your lips, moisturize your lip base with the lovely The Body Shop Born Lippy Pot Lip Balm - Satsuma Shimmer to keep your lipstick from cracking and creasing.
For those yummy Cherry lips, you need NYX Professional Makeup Slim Lip Pencil - Plum. Start by using it to accentuate your lip line. Fill this up with the highly pigmented Maybelline New York Color Show Bright Mattes Lipstick - Brilliant Red Flirty lips, ahoy!
To keep your making staying without budging, spritz on the PAC Prime Setting Spray (Makeup Fixer) to keep your look intact. To finish this look, paint on the Nykaa Matte Nail Enamel - Ruby Blaze 120 and bring on classic Deepika Cherry lips and look like a super goddess this festive season.
x
#Navratri, Day 4:
The Blue Shadow
Push the envelope this festive season and let your eyes do the talking with the Royal Blue Eyeshadow! So edgy, yet to so elegant, this eye trend is tailor made cruise your way through this Navratri!
Prep your skin with the L.A. Girl PRO.Prep HD Face Primer - Clear. For this beautifully intense look, skip concealer and jump directly to foundation. Dab on the Nykaa SKINgenius Sculpting & Hydrating Foundation and blend well for a flawless base.
Don't forget your compact. It keeps your base intact and gives you a super matte finish. Go for the Nykaa SKINgenius Skin Perfecting & Hydrating Compact.
Now coming to your brows, pull out the NYX Professional Makeup Tinted Brow Mascara. Using the brow mascara wand, apply 3-4 gentle strokes to keep the look understated. Moving to the star ingredient, go for the Blue Heaven 4x1 Eye Magic Eye Shadow to get the rich blue eyedo just right.
Here's letting you in on a superb beauty hack before you start on your lips. Dab some concealer on lips before applying lipstick to keep it in place.
To complement this majestic beauty look, go for some gorgeous nude lips and gorgeous nails to keep it classy. Opt for the L'Oreal Paris Color Riche Le Matte Lip Pen - 102 She's So Matte and the Colorbar Luxe Nail Lacquer - Pina Colada 099. Hello festive bombshell!
x
#Navratri, Day 5:
Not-So Mellow Yellow
This festive season, rebel and revel in the unexpected. Now that color blocking makes a comeback – mixing yellow and pink, doesn't seem all that outré anymore. Dare to give it a go?
Since the rest of your look ought to scream and shout, keep your base clean. Dab Natio Renew Silky Shea Miracle Face Oil for a balmy texture. Smear on the Lakme 9 To 5 Flawless Matte Complexion Foundation for a beautiful even tone complexion
Then, prime your eyes and generously swipe a bold dash of yellow across your eyelids with the NYX Professional Makeup Vivid Brights Crème Colour - Light Show. Define your lids with a highly-pigmented black eyeliner and work those lashes with the L.A. Girl Fiber Lash Mascara - Black
A nude lipstick will make you appear blanched. Rock a good strobe with Maybelline New York Facestudio Master Strobing Stick - Nude. You have the leeway to go glossy in texture as well.
Last of all, polish your tiny bits with Kinetics SolarGel Nail Polish - #198 Yellow Shock.
x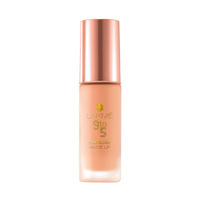 Rs. 500
Rs. 625
[-20% off]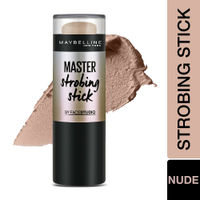 Rs. 432
Rs. 665
[-35% off]
#Navratri, Day 6:
Go Green
Don't shy away from color this festive season. A thick swipe of green eyeshadow, a la Deepika Padukone (at Cannes Film Festive this 2017), is the snazziest new trick in town
Groom your brows with Makeup Revolution Focus & Fix Brow Kit. Then, begin by layering the Isa Dora Eye Primer on your entire lid. This lets your eyeshadow last longer without budging. Skip this and watch all your efforts fade away in 30 minutes.
Next, create a thick-winged eye until your crease lines with NYX Professional Makeup Full Throttle Shadow Stick in Double Trouble. Blend, blend, blend till it fades away. Similarly, smudge the shadow in your lower eyelid.
For added definition, line your waterline and lash line L'Oreal Paris Color Riche Le Smoky Eyeliner in Antique Green 209. Finishing your look with a brown mascara complements your shadow.
A matte nude lippie strikes a bold balance just as Nykaa So Matte Lipstick - Taupe Thrill 12 M. And finally, highlight your upper cheekbones with Makeup Revolution Skin Kiss Highlighter in Peach Kiss. In case, you prefer a subtle radiance, opt for an illuminator instead. Slash on the Deborah Gel Effect Nail Enamel- 50 Palm Green
x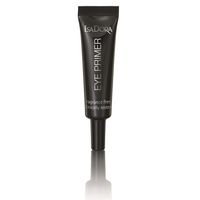 Rs. 339
Rs. 399
[-15% off]
#Navratri, Day 7:
The Grey Frenzy
Get the grey frenzy right this Navratri by recreating Aishwarya's look. Let's get started.
Cleanse your skin and dab a base of Inglot Cream Foundation for the perfect start.
Now swirl your brush round to highlight your cheekbones using the Makeup Revolution Vivid Shimmer Highlighter. Choose the Nicka K Duo Blush in the shade Amber to add definition and some subtle radiance.
Time to get some smouldering eyes! Add a coat of Maybelline New York The 24K Nudes Palette and blend the product on your lids and the lower lash line.
Next up, use the Lakme Absolute Flutter Secrets Volumizing Mascara - Black for fuller, voluminous lashes. Paint on the Faces Hi Shine Nail Enamel - Grey Green 160 for that extra dash of sass! Lavish your pout with the NYX Professional Makeup Lip Lustre Glossy Tint in the shade Rustic Mirage. This gorgeous tint is going to last you all day long!
x