We're hardwired to want the best of both worlds. Here's how oily skintypes, can have dewy, glowing skin without being grossed out by grease - By Parizaad Khan Sethi
There's a makeup problem oily skins know well: trying to mattify with powder, and having our foundation and makeup ending up flat and lifeless looking. We steer clear of dewy foundations and have to highlight very, very strategically to avoid that dreaded oil-slick effect. We've got some tips to keep those over producing sebaceous glands in check, while still making you glow.
2. Use both matt and light-reflecting powders:
Powder your T-zone with a matt powder, as you normally do. Then, to set the makeup on the rest of your face, use a light-reflecting powder like
M.A.C Mineralize Skinfinish
to bring brightness to the complexion. You're now powder-coated, but still radiant.
3. Or else, powder before base: Here's a pretty genius trick makeup artists use when faced with an oily specimen: they powder the skin before foundation. Use a fluffy brush to set down translucent powder after you've used an oil-free serum and moisturizer. Then, apply foundation over the powder, using a brush, sponge or fingers. Lastly, if needed, powder over the T-zone again. This helps keep oil controlled, while not totally masking the sheen from your foundation.
4. Use a setting spray:
After you've set your makeup with powder using one of the methods above, use a setting spray which is like a film, holding your makeup in place. We love
Smashbox Photo Finish Primer Water.
5. Use the right products: Powders in compact form are so convenient, but there's a reason for that: small amounts of waxes are used in the formulation to keep them in solid form, and those waxes make greasy skin oilier in the long run. Use loose powder instead. Also, avoid cream or stick foundations, as those have waxes as well. Liquid bases are your best bet. Feel free to use a dewy foundation if you're following some of the tips above to control T-zone oiliness. It will make the rest of your face look radiant while the T stays matt.
6. Carry blotting papers for touch-ups: When you want to keep oil in check on the go, it's tempting to keep pulling out your compact, but over-powdering can make skin look cakey and lifeless. Carry a pack of blotting papers which will just lift the oil from your skin, leaving makeup intact.
Make mine glowy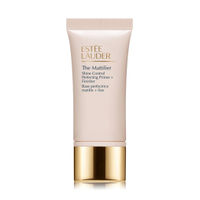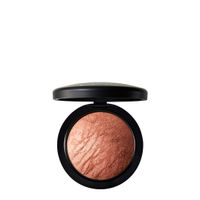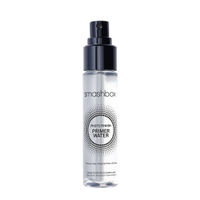 Parizaad Khan Sethi
is a beauty and wellness editor based in New York. She was the former beauty editor at Vogue India and now serves as a contributing editor for the magazine. At age 5, Parizaad fell in love with an old cream blush she found in the back of her mother's drawer, and has been in awe of the transformative power of beauty ever since. When she's not writing about beauty, she researches advances in skincare as a hobby, and is constantly guinea-pigging herself in the name of beauty.
Back
Stay in the know! Sign up to Luxe Letters