Brides to be, if your beauty aesthetic is the type to whisper, not shout, you've found your beauty soulmates at these celebrity weddings - By Parizaad Khan Sethi
Wedding watchers, the (many) nuptials we've been waiting for have been conducted, and man, were they a treat. We've had marching bands and bangin' dhols, and guests wearing everything from blinged-out lehangas and saris to elegant summer frocks with whimsical fascinators (easily our most favourite of all wedding attire).
But the most surprising aspect of these much-awaited celebrity weddings have been the bridal beauty surprises. From the Dutchess of Sussex's nearly-nude face, to Sonam Kapoor's pared-back looks, we're convinced enough to make the case for minimalism. Even (or, especially) for bridal beauty.
Meghan Markle
stepped out of that Rolls staying true to her fashion and beauty aesthetic. Her dress was classic and timeless. Even with the entire world watching and commenting, she didn't conform to a prevailing beauty standard. Her skin looked real and touchable, her freckles very much visible and not pancaked under three layers of concealer. Her eyebrows were subtly arched and enhanced, a simple flick of eyeliner and mascara was on the eyes, and blush and highlighter, though used, were deployed very sparingly. She looked radiant.
Sonam Kapoor
, too, it can be argued, went clean and classic for her wedding events.
Besides the kohl-lined eyes, which are pretty much an Indian bridal requirement, the rest of her makeup was quite minimal. Her beauty cred has been impeccable over the years, and she always seems to have so much fun with hair and makeup, serving playful or edgy looks in addition to dramatic glamorous ones. Yet, for her wedding, she stuck to subtle, and in some cases, pared back looks. It's not a cliché to say (and really mean it) that every bride is beautiful on her wedding day. In Sonam's case, her barely-there makeup, which helped her beauty and happiness really shine through, was a stroke of genius. It marked a departure from her more dressed up red carpet looks, signaling that this event was personal, rather than just for public consumption.
So often women are forced to transform into someone else for their wedding, because tradition dictates you can't get married without glitter eyeshadow and blood-red lips. If that's your beauty comfort zone, then, by all means, wear it with pride. But for those who'd prefer a quieter look, these brides will prove to be stellar role models. Let's hear it for women who have figured out what works best for them, and stick to it, no matter what the world, or Aunty Pammi, thinks.
Check out our picks for products that can create soft, subtle makeup looks:
1.
M.A.C Studio Waterweight SPF 30 Foundation
2.
Estee Lauder Genuine Glow Blushing Creme For Lips And Cheeks
3.
Smashbox Always On Gel Liner
4.
Bobbi Brown Everything Mascara
5.
Estée Lauder Pure Color Envy Shine Sculpting Shine Lipstick
Minimalist Messaging
Free product added to bag
ADDED TO BAG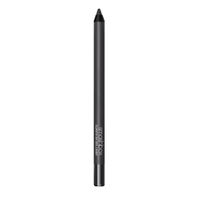 Free product added to bag
ADDED TO BAG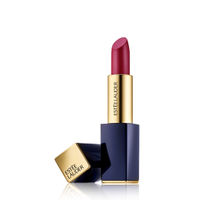 Parizaad Khan Sethi
is a beauty and wellness editor based in New York. She was the former beauty editor at Vogue India and now serves as a contributing editor for the magazine. At age 5, Parizaad fell in love with an old cream blush she found in the back of her mother's drawer, and has been in awe of the transformative power of beauty ever since. When she's not writing about beauty, she researches advances in skincare as a hobby, and is constantly guinea-pigging herself in the name of beauty.
Back
Stay in the know! Sign up to Luxe Letters